Dilip Vengsarkar feels MS Dhoni should play Ranji Trophy to keep himself match-fit
Updated - Dec 7, 2016 1:29 pm
76 Views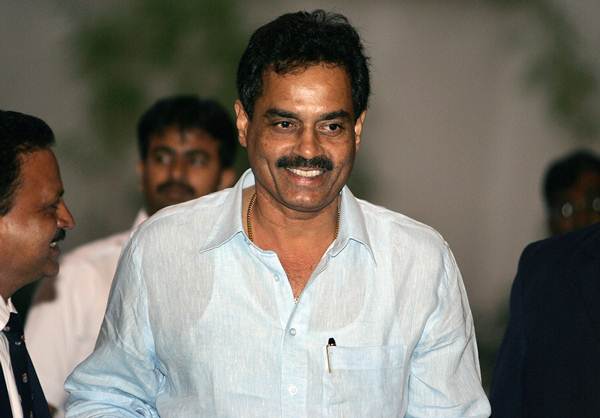 Indian limited-overs captain MS Dhoni hasn't had any match practice since the last ODI against New Zealand and will now be directly featuring in the ODI and T20I series against England. He looked a bit rusty in the series against the Kiwis and now that he is only playing limited-overs cricket makes it that much more difficult for him to keep himself fit and his batting touch intact. Mumbai Cricket Association (MCA) president and former Indian skipper Dilip Vengsarkar feels Dhoni should be playing regularly to stay match-fit.
In an interview with mid day, the former Indian selector questioned the 35-year-old's decision to not play Ranji Trophy while expecting to stay fit for international cricket. Vengsarkar said, "Dhoni has retired from Test cricket. He also doesn't play Ranji games. So how does he keep himself match-fit. One needs to play regularly to stay match-fit. It's ironical that Dhoni isn't doing this,"
When asked about his thoughts on Sachin Tendulkar's proposed idea of playing Ranji Trophy matches on two wickets, one that swings and the other that turns Vengsarkar termed it impractical and said, "How will this happen? If you play the first innings for two-three days on a green top and then shift, how can you predict if the ball will turn on the other pitch? And how will this help the bowlers? No, it's not practical."
Earlier while speaking at the Hindustan Times Leadership Summit, Sachin had suggested the idea which he believes will help players do better overseas on tours like New Zealand, Australia and England. "I have thought a lot about neutral venues in Ranji Trophy (which is being experimented this season). I have a suggestion which can be radical. Let us have the first innings on a green top with kookaburra balls which would give openers a challenge. Even bowlers will have something. Our spinners will also learn how to bowl with kookaburra on Green tops,"
"Now let there be a pitch adjacent to the green top which would be a rank Turner. Now the second innings will be played on that track with the SG Test ball which would also help our batsmen play against quality spin bowling. We have been too focussed on playing pace in overseas conditions but we should not forget how to play spin bowling," Tendulkar said.