Disappointed MI head coach Mahela Jayawardene felt that no batsman took responsibility
The former Sri Lanka batsman has lashed out at the Mumbai Indians batsmen following the heavy loss at the Wankhede.
Updated - Apr 25, 2018 11:57 am
7.5K Views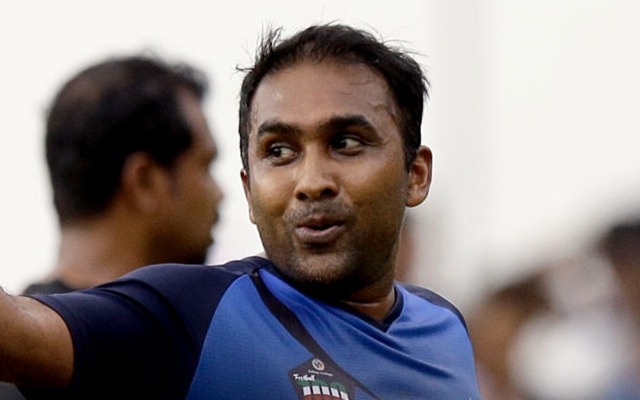 Rohit Sharma led Mumbai Indians has found ways to lose the games from winning positions. With their shocking batting display, the side now sits just above Delhi Daredevils because of their positive net run rate. Mumbai Indian head coach Mahela Jayawardene felt that no one in the side took the responsibility of winning the match.
On the slow wickets, both side's batters struggled but the horror display by Mumbai saw them record their joint-lowest IPL score in history. After the top-order failure, the middle order too crumbled under pressure after the fall of Krunal Pandya. Krunal's younger brother had a night to remember with the bat he managed 3 runs off 17 deliveries, playing a maiden over during his struggle in the middle.
We have put ourselves in the position, no one to blame: Mahela Jayawardene
Talking about the performance of his side, Jayawardene while speaking to the press said that while the losses earlier were close but the performance in the current match was disappointing. According to Jayawardene, they have got no one but themselves to blame for the situation where they are right now. "Some of the matches we lost, I thought we played good cricket, they could have gone either way. (But) today was very disappointing. We just probably played the wicket thinking there is going to be demons out there," said the former Sri Lanka captain.
Jayawardene was of the thought that all their batsmen needed to do was knock the ball here and there and collect the runs but they failed to do that. He suggested that not a single batter took responsibility. We just had to knock it around. We did not take any responsibility, so that part was quite disappointing. The dew came in as we expected, after 10 overs. No one took responsibility; that is quite sad," added the head coach of Mumbai Indians.
Mumbai Indians were in a similar position in the 2015 edition of the IPL where after losing 5 matches in the first 6, they went on to lift the trophy, fans of the franchise will be hoping for a similar turn around from the reigning champions.
For more such cricketing news stories, please visit Crictracker.com.