Dishant Yagnik calls it quits after an illustrious 14-year Ranji career
The wicketkeeper batsman admitted that he ran out of motivation to play the game he holds so dear.
Updated - Oct 16, 2017 12:09 am
1.6K Views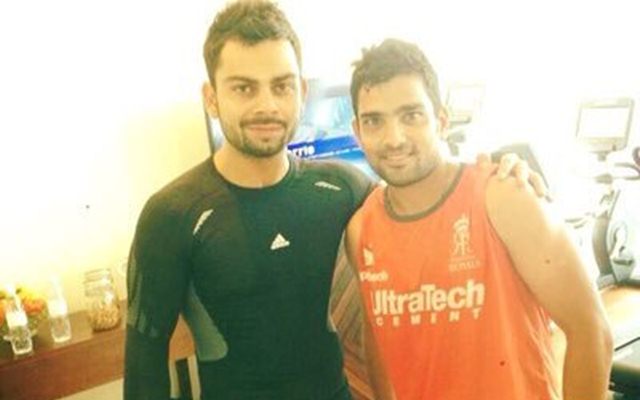 Rajasthan wicketkeeper and left-handed batsman Dishant Yagnik has decided to bring the curtain down on his cricketing career after the ongoing match against Jharkhand at the Sawai Mansingh Stadium in Jaipur. Yagnik, who has been playing for Rajasthan in the Ranji Trophy for the past fourteen years since his debut in 2004 against Services said that he had been pondering about his retirement for a long time.
"I have been contemplating about it since long and for the past two weeks, the thought has overpowered me. I wanted to announce my retirement immediately after the first match of this domestic season against Jammu and Kashmir, but as there was no replacement I postponed it," said Yagnik while speaking to reporters at Sawai Mansingh Stadium before the ongoing game.
Dishant who has been popular in the cricketing circuit as a selfless man and one who has always put the team first became emotional when he admitted that he ran out of motivation to play the game he holds so dear. "There is no motivation for me to play. At 34, you cannot drag yourself to the ground every day and play. So, it is important that I make way for juniors," he added.
Yagnik, who has an illustrious career spanning 14 years, has been a pillar of strength for Rajasthan. He had a MS Dhoni-like trait of rising to the occasion and pulling out the team from crunch situations. He has served Rajasthan Cricket ardently even after it went through difficult situations over the past few years.
Future plans
The wicketkeeper has decided to take up coaching after he hangs his boots in a passionate gesture of paying back to the game which was so close to his heart. "In the near future, I would like to coach junior teams like under-19 or under-23. And in the meanwhile I would prepare myself for the challenges of the coaching job," said Yagnik.
Apart from playing for Rajasthan, he had proved his mettle in the Indian Premier League (IPL) where he was in the thick of things and had a brilliant four-year stint with Rajasthan Royals. A fan of Rahul Dravid, whom he had met during the IPL, Dishant plans to have a chat with the legendary batsman about his future plans.
"I will call him in a day or two, thank him for everything. His suggestions would also be important, that will help me take the next step smoothly," the Rajasthan wicketkeeper said.
Rakesh retires
In another retirement news, former Saurashtra left-arm spinner Rakesh Dhruv who had played for Gujarat and Vidharbha in the Ranji Trophy and also for India A has called it quits from all forms of cricket. Dhruv who played ninety-five first-class matches in a career spanning 18 years, took 271 wickets including a 10-wicket haul and 11 five-wicket hauls. He belted 2974 runs with a lone century and 14 fifties to his name. He played 61 Ranji matches for Saurashtra.