'Do you have to rule all the time?' – Danish Kaneria to Nick Compton for calling Kohli a 'foul-mouthed' cricketer
Kaneria also claimed that Kohli didn't abuse anyone at Lord's.
Updated - Aug 19, 2021 2:44 pm
7.1K Views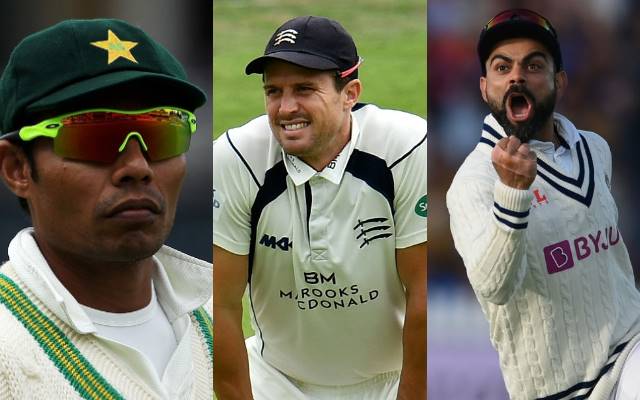 Follow us on Google News
Former England cricketer Nick Compton, on Wednesday, called India skipper Virat Kohli a foul-mouthed cricketer in a tweet. He claimed of facing severe abuse from Kohli during England's 2012 tour of India and also called the likes of Joe Root, Kane Williamson among others calm and level headed people. However, Compton's comment hasn't gone down well with former Pakistan cricketer Danish Kaneria.
He pointed out that it was England players who started having a go at Jasprit Bumrah on the final day and then they couldn't handle the heat when India gave it back. The hosts weren't impressed with Bumrah's short-ball barrage on James Anderson late on Day three and their bowlers were all over him when he came to bat. But things went south for them as Bumrah and Mohammed Shami stitched 89* together to bat England out of the game.
Kaneria, while speaking on his Youtube channel, slammed Compton indirectly asking if England always wants to rule other countries. "There is a former English cricketer who is disappointed with the way Virat Kohli shows his aggression. Is it fine when you do it? Do you have to rule all the time? Whenever there is a big team against you, they use the same tactics to nail you down that you use against them since so many years.
"You had started it when Jasprit Bumrah had walked out to bat. Jos Buttler had something to say to him and many other players got chirpy," he said.
Kaneria claims Kohli didn't abuse during Lord's Test
Meanwhile, Danish Kaneria also reckoned that unless there are banters going on in the middle, Test cricket is never fun. Moreover, he claimed that Virat Kohli didn't abuse anyone and was just having a go at England batsmen with his aggression.
"As captain, Kohli was just showing aggression and the crowd was supporting him. Speaking of abusive language, we have played cricket and unless there is a bit of banter, it is never fun. I don't think Kohli used any abusive language. The aggression that Kohli showed was instrumental in India winning this Test match," the former Pakistan cricketer added.
Follow us on Telegram