'Don't forget 1971 heroes' – Ajit Wadekar's wife Rekha to BCCI
Ajit Wadekar's wife Rekha feels the efforts taken by players to win a series in England in 1971 were special.
Updated - Aug 24, 2021 10:26 am
709 Views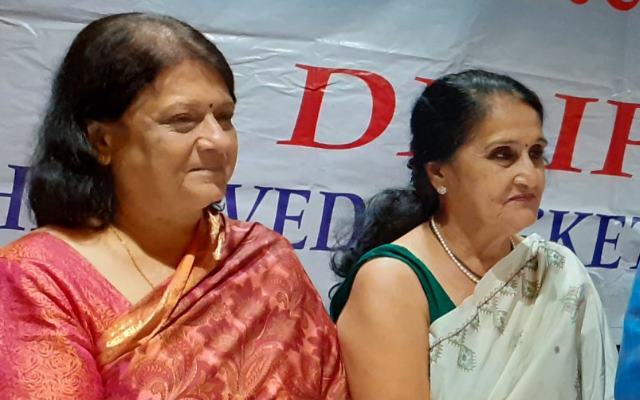 Follow us on Telegram
India are currently in England to play the five-match Test series which began on August 4. But history was created exactly 50 years ago when Ajit Wadekar led India to a historic Test series win in England in 1971. Wadekar's wife Rekha has lived with the memories and still fondly recalls those epic days. She urged BCCI to not forget the players who gave it their all to win the first Test series on England soil.
Wadekar, the then captain, had quite a few young players in the team such as Sunil Gavaskar, Eknath Solkar, and Gundappa Vishwanath, but that did not stop them from fighting against a quality England team. Solkar, who breathed his last in 2005, scored an invaluable 44 in the first innings, picked up three wickets, and also took two good catches in the Oval Test against England. Wadekar's wife felt the efforts taken by those players were terrific and should not be forgotten soon.
"The efforts made by those players were terrific. It's not like today … in those days, players used to get only a pound per match. There was no money in the game and not so much awareness about health, fitness, or training. Despite this, they clinched the first series win in England. So they deserve such an honor," Rekha told Mid-day.
"We won against all odds, so please don't forget those players. We all felt these players' efforts should be honored. Even (Eknath) Solkar's wife (Sheetal) feels the same," she remarked.
Chandrashekar was outstanding: Rekha Wadekar
Speaking about the match, Rekha further opined for India, Chandrashekar was outstanding with the ball as he picked up six wickets giving away just 38 runs. Meanwhile, Gundappa Vishwanath, Ajit, and Dilip Sardesai scored 33, 45, and 40 respectively in the second innings. "Ajit shared a lot of memories with me about the victory. But before the Test, he told me (with regards to a victory), let's see… fingers crossed."
Rekha further concluded by saying that the blessings of God were with Wadekar and the team. "As we believe in God and Ganapati, we were praying for India's victory. Ganesh Chaturthi was celebrated on the final day of the Test and, Ajit told me that an elephant was brought to the ground that day. So, I felt that there is somebody up there wishing us, giving blessings and energy."
Follow us on Google News