I don't mark the stumps I collect: MS Dhoni
Updated - Mar 11, 2016 12:24 pm
84 Views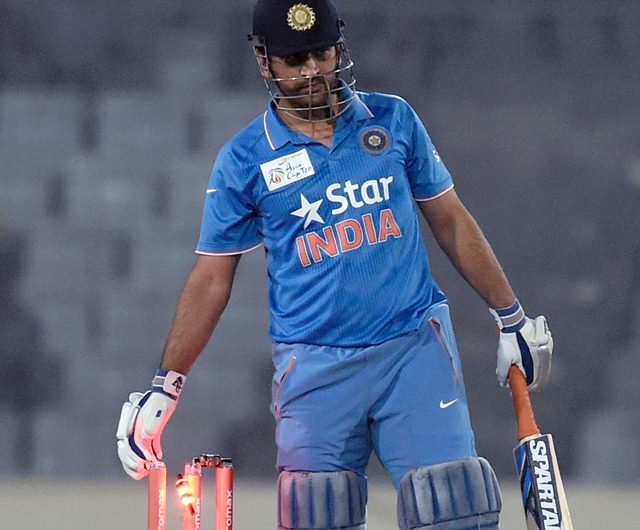 Follow us on Telegram
Each time India wins a match, MS Dhoni has a habit of collecting a souvenir at the completion of the game. While he shakes the hand of the opposing side, a stump or two will be hinged under his arm is a distinctive sight. With this habit, an often occurrence for the Indian skipper, he would certainly be in a position where he has collected an infinite number of stumps.
Speaking about India's chances in a tournament where they are clear favorites by a country mile, MS Dhoni said that the abilities the team posseses are tremendous. Dhoni, however, has said that he doesn't mark the stumps.
"It would be great. I have to do my post-cricket plans you see. I don't mark the stumps that I collect. (Post-retirement) I'd watch the matches, look at the stumps and say 'ok, this is from that match'. I have enough to keep me occupied for years," Dhoni said.
Apart from the joking, Dhoni said that having bowlers who could bowl yorkers and perform well at the death was a major confidence boost. He also referred to Jasprit Bumrah as one of the players who can bowl well towards the end of innings at a fairly decent pace.
"The good thing with Bumrah is he technically has a bit of pace. He does not have a normal action, so batsman also takes some time to get used to it. At the same time, his execution of yorkers is also very good."
While the Indians start off as clear favorites, there will certainly be a slight burden playing in home conditions. The Indians are seeking their second World T20 title and this will be the best opportunity for the Indians.
Follow us on Google News