Duleep Trophy 2017, IND Red v IND Green, Day 3 Review: Centuries from Panchal and DK lands Reds in the front seat
Greens will have to pull off a miracle to win the match.
Updated - Sep 10, 2017 12:18 am
2.3K Views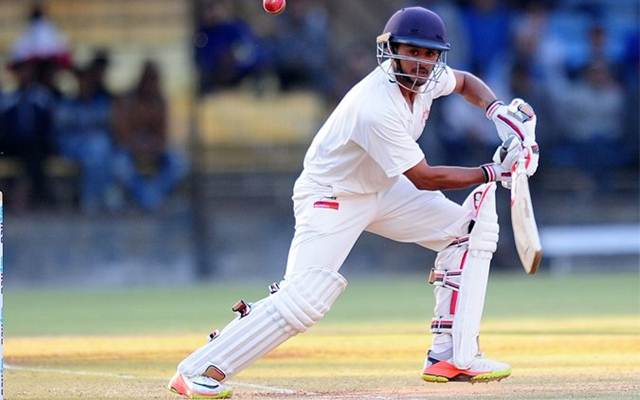 Follow us on Google News
If you have been following the 56th edition of the Duleep Trophy for the past couple of days, you must have been waiting for another twist in the tale in the game between India Red and India Green. But unfortunately, Priyank Panchal and Dinesh Karthik had enough of the drama and they meant nothing else than business. The end result? The outcome of the match is easily predictable, if not Parthiv Patel decides to do a Chris Gayle in the fourth and final day of the match.
The day's play began with the star of first innings, Panchal batting alongside Gahlaut Rahul Singh, as Reds already had a massive 185-run lead. What PP needed was wickets, and that too earlier on in the day to ensure a fighting display. But following what seems to be the motto of Karthik's men, Reds marched on slowly yet steadily. Parthiv made bowling changes, brought part-timers, used all he had at his disposal but couldn't get a wicket. The only thing he didn't try was taking off the gloves and do a Mahendra Singh Dhoni.
Twin centuries
Ultimately, the breakthrough was provided by the man expected to do it, Murali Vijay. Singh tried to fancy some shots after completing his half-century, but rather found Patel lodging his bails off. Karthik was the next man in and the same formula of 'slow yet steady' continued. While the Panchal-Singh partnership was broken, Panchal-Karthik partnership certainly gave a tough competition to many adhesive gum brands, owing to their unbreakable bond.
PP saw his opposition cross the 150-run mark, then the 200, then eventually the 300-run mark as well, but a wicket was nowhere to be found. Before his bowlers searched further for a wicket, Karthik decided to end their misery and call it an innings at 307/2. While Panchal was batting on 133, DK just completed his century and didn't wait for a run more.
Nair-Samarth's fightback
What it meant was that the Greens will have to climb the mountain of 474 runs, that too racing against time. As expected, Vijay called for the shots straight away while Ravikumar Samarth tried to settle in. In a bid to be too aggressive, the Indian Test opener lost his wicket to leg-spinner Karn Sharma. Prasanth Chopra could hardly face a ball before he lost his wicket in the second, giving Karn his sixth wicket of the match.
But just like the first innings, Nair played some classy shots to ensure that there is still some interest left in the game. Chopra's dismissal was the last for the day, as Samarth and Nair were stuck in the crease till the umpire lodged off the bails.
At the end of the day, Greens have managed to put up 98 runs on the board. Nair is batting on 36 while Samarth is just a boundary away from his half-century. With 376 required from the last day's play, one must be too courageous to put money on Greens. But as history suggests, miracles do happen in this game, and PP will hope that destiny has one such miracle in store for tomorrow.
Brief Scores
1st Innings
India Red: 323 (Priyank Panchal 105; Mohd Siraj 2/43)
India Green: 157 (Prashant Chopra 65; K Gowtham 5/46, Karn Sharma 4/39)
2nd Innings
India Red: 307/2 decl (Panchal 133*, Dinesh Karthik 100*; Murali Vijay 2/41)
India Green: 98/1 (Ravi Samarth 46*; Karn Sharma 2/34)
Follow us on Telegram