Ehsan Adil rues not being picked up in the PSL 2018 draft
"I would have loved to have played in the PSL but unfortunately, I wasn't picked in the draft which is heart-breaking," quoted Ehsan Adil.
Updated - Nov 16, 2017 9:00 pm
2.2K Views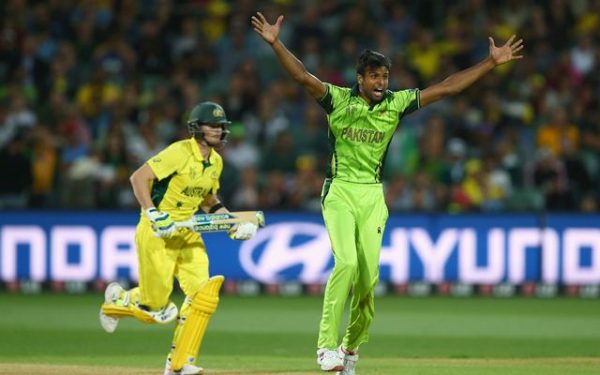 Follow us on Google News
Young Pakistani pace bowler Ehsan Adil had made big news when he was picked up in the Pakistan squad for ICC World Cup 2015. He was seen as a promising youngster who could be the next big thing in Pakistan cricket. But things have not fallen in place for him ever since. He could only feature in 3 Tests and 6 ODIs for Pakistan, with his last Test being against Sri Lanka in July 2015.
Recently, some more bad news came his way as he went unsold in the Pakistan Super League (PSL) auction drafts. As per the recent quotes in the India Tv News, Ehsan Adil rued the fact that he was not picked up in the PSL. He called it to be heartbreaking. "I would have loved to have played in the PSL but unfortunately, I wasn't picked in the draft which is heart-breaking," quoted Ehsan Adil.
He further reflected back at the stop and start career that he has had thus far. Ehsan Adil had made it to the highest level as a 19 year old pacer. He recalled that the frequent injuries dented his cricket career. He sustained an injury in his debut Test against South Africa in 2013. Again, when he made it to the Pakistan A squad for Zimbabwe tour, another injury came his way and the story has been pretty much the same for him since then.
"Of course, there was a little bit of bad luck as I had a few injuries. The injury I sustained in 2013 during my debut at the Centurion Test against South Africa kept me out of cricket for a long while and then I sustained another injury before the ODI series against Bangladesh in 2015 which was also very disappointing," he quoted.
"I was sent on a tour to Zimbabwe with Pakistan A where I played three ODIs and took six wickets. But then I later suffered a stress fracture and I was back to where I started with the whole year being spent trying to regain fitness," he added further.
Not being picked up for England tour
Another heartbreak beckoned his way when he was not picked up in the Pakistan squad for the England tour of 2016. Ehsan Adil remarked that he had a lot of hopes from the tour and expected his name to be on the list. He felt that he could be lethal in the English conditions.
Adding further on the same note, Ehsan Adil mentioned that he used to tick 144 kmph speeds during the ICC World Cup 2015. He believes that he can still clock similar speeds at the highest level. In fact, the only reason why he is not trying to increase his speed more is the fear of another stress fracture.
"If I was affected by anything, it was due to the fact that I was not picked for the all-important tour of England in 2016. Being ignored for that tour really disheartened me, especially when I was told by a lot of people that a seamer like me would be ideal for English conditions," Ehsan Adil revealed.
"I was bowling up to 144kph in the 2015 World Cup and I do believe that I average around the 140kph mark. What I want to do now, based upon advice I have received from various coaches, is to increase that speed a little more as there is room for improvement due to the type of action I have. I am trying to put a little more effort in my bowling to increase my speed, but I suppose fear of injury or a repeat of that stress fracture is a slight concern, so I need to be careful here," the pacer mentioned.
On the times ahead
For now, there is nothing much that he can do about things. He hopes to hit his straps right yet again and get back to the national set up again. He is keen on putting in more hard work to make this possible. "All I want to do then is to bowl my best and take wickets and who knows a good performance could get me that opportunity to represent Pakistan again," he signed off.
Follow us on Telegram