England declare Ian Bell as Player of the Year 2013-14
Updated - Jun 10, 2014 9:22 am
28 Views
The English Cricket Board (ECB) held its annual awards for outstanding performances in the year in London on 9th June, Monday. Ian Bell was named the Player of the Year backed by the votes of English Cricket Media who favored him in majority.
The 3 tons and two half's that he hit against Australia in the Ashes they won 3-0 at home played a prominent role in him receiving the award. Excited and honored Bell said, he wanted to lead the side from the front."
Ian Bell was for years considered to be one of the rising stars in English cricket who would take the responsibility of the entire batting. He is almost there now as one of England's most experienced batsmen set to play his landmark 100th test against Sri Lanka in Headingley.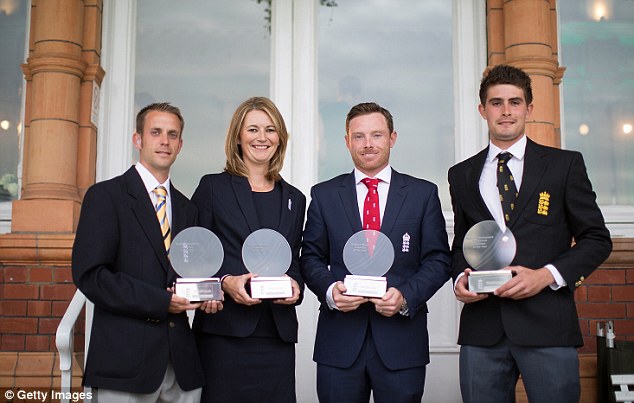 Follow us on Telegram
An escalated Bell said, "The team looks at the seniors to lead the way for the younger lot and so it is up to myself and Cooky to take the maximum part of the responsibility. As we are the ones who have been there and have done it, scored big hundreds, so it is the time we need to do it again."
He also showed hope saying, "Hopefully, this award will mark the beginning of something special for me and the team, with these young guys around would love to help them settle in. I can do my part by playing well as a senior player and lead the batting line-up from the front."
Bell has been an important player for England with 98 tests and 6722 runs under his belt which comprises of 20 hundreds and has a healthy average of 45.41.
It was a really tough last season for England after they lost the second leg to Australia down under washed out for a 5-0. The Kevin Petersen sacking saga and the controversies did not stop there and ECB also showed way to coach Andy Flower. Flower had a quite successful and achievement filled outing as England coach.
They now face Sri Lanka in a two test series which will be closely followed by India's tour to England. The two sub-continent teams will test them at home and as they too are on a psychological low taking the opponents lightly might cost them more than predicted.
Bell, Cook and others will have key roles to play for England this summer for them to salvage and gain back the lost pride and ranking of the No. 1 Test Team.
Follow us on Google News