England vs India: Nasser Hussain has a serious advice for the visitors
India lost three top order wickets with just 15 runs on the board.
Updated - Aug 10, 2018 8:18 pm
3.9K Views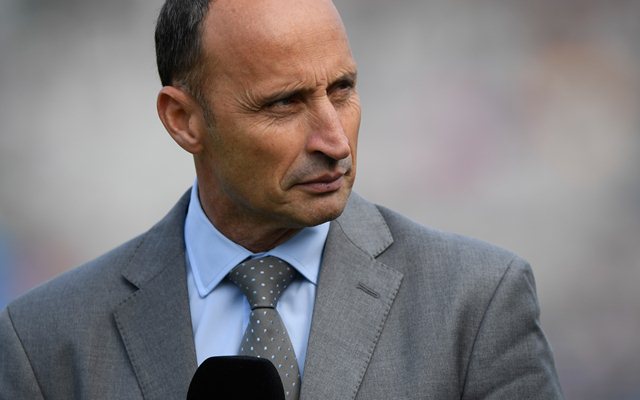 Team India is in dire straits at the moment in the second Test against England at Lord's. After having lost the first Test narrowly a few days back, the visitors hoped for an improved show in the second. However, as the things stand on the first day, things look dark for the Virat Kohli-led side. The second day of the ongoing fixture was predominantly marred by rain. The overcast conditions did not help the cause of the Indian team. Amidst this backdrop, Nasser Hussain has come up with the most perfect suggestion for the Indian team.
The former English skipper remarked that the Indian team is having a nightmare in the match at the moment. He remarked that it will be very tough for the Indian team to regroup in this particular innings now. Even if the Indian team manages to eke out a drawn result in the game, Nasser Hussain believes the Indian side will be more than happy to take it.
"It's a nightmare for India, it's been the worst-case scenario. It is hard work but that's what Test cricket is like sometimes, you need to graft out a score. If you gave them the option of a draw right now, they would probably take it. They are going to have to battle very hard and England will fancy their chances. Kohli has to put Pujara's run out out of his mind and someone has to stay with him," Nasser Hussain told Sky Sports during the first day's game.
Bad fortunes rain on the Indian side
The first day of the second Test was a washed out affair. On the second day, the conditions did not improve much either. However, the game did get underway and the English skipper opted to bowl first in the overcast conditions. Joe Root's premier bowler, James Anderson, made the most out of the conditions to remove the Indian openers in quick succession.
Soon, Cheteshwar Pujara headed back to the pavilion following a miscommunication with Virat Kohli at the crease. With someone like Pujara back in the hut already, the onus will now solely be on Kohli to dig out the team from the troubled muds.
For all the latest cricket news and other updates follow CricTracker.