Eoin Morgan, Brendon McCullum could face heat from KKR over past 'derogatory' social media posts
Morgan and McCullum's old tweets have resurfaced on social media.
Updated - Jun 10, 2021 11:16 am
7.6K Views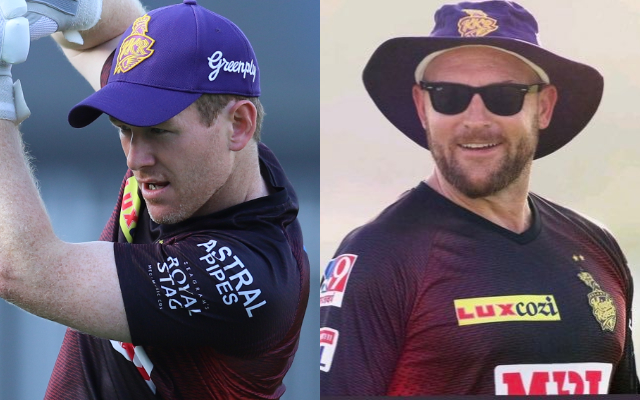 Ollie Robinson's suspension from international cricket has certainly taken the England cricketers by storm. The pacer was punished after some of his old 'racist and sexist' tweets resurfaced on social media when he made his Test debut against New Zealand at the Lord's.
Following the infamous episode, England and Wales Cricket Board (ECB) has ordered an investigation to learn if any other England player had made any such derogatory remarks in the past. Alongside ECB, the guilty players can also face heat from their Indian Premier League (IPL) franchises.
It has been learned that Kolkata Knight Riders (KKR) duo Eoin Morgan and Brendon McCullum had allegedly insulted the Indian accent during a social media exchange in 2018. The current captain and head coach of KKR, alongside Jos Buttler, used the word 'Sir' to reputedly mock the Indian fans.
Although some of those tweets have been deleted, the screenshots of the comments are doing rounds of social media. Speaking on the matter, KKR CEO Venky Mysore said that the franchise would wait to learn about the conclusion. However, he also made it crystal clear that the Shah Rukh Khan-owned side has zero-tolerance for any type of discrimination.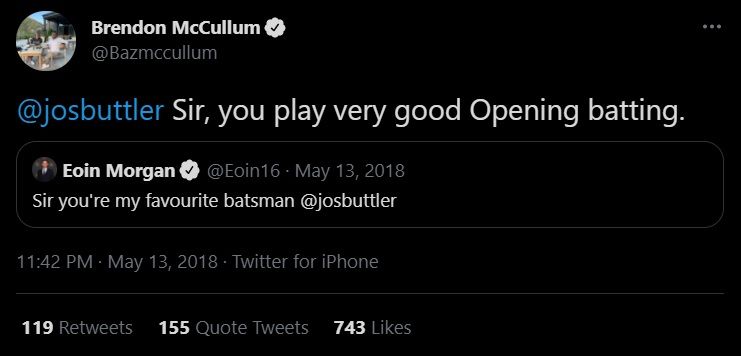 KKR has zero-tolerance for any sort of discrimination: Venky Mysore
"We don't know enough about it to comment at this time. Let's wait for the process to be completed to get all the facts before we jump to any conclusions. Just to reiterate, the Knight Riders organisation has 'zero tolerance' for any sort of discrimination," KKR CEO Venky Mysore told Cricbuzz on Wednesday night.
Another report suggested that Buttler and Morgan can face the repercussions from ECB if they come out guilty of insulting the Indian fans. "Although there are questions over the precise context of the tweets, they were written at a time when Buttler and Morgan were established England players and have caused offence on social media," a report in UK Telegraph said about the two English players' Twitter comments.
Meanwhile, many questionable social media posts of prominent players are doing rounds of the internet after Robinson's suspension. An ECB spokesperson has said that there's no place for discrimination in the sport, and the board won't hesitate in making tough decisions.