Eoin Morgan's interview by Anis Sajan – World Cup final is the most dramatic game I've played or witnessed
Morgan's captaincy stint was a roller-coaster ride to start with, but gradually, he made a name for himself and is currently an indispensable member of the T20I and ODI teams.
Updated - Jun 10, 2020 12:20 am
427 Views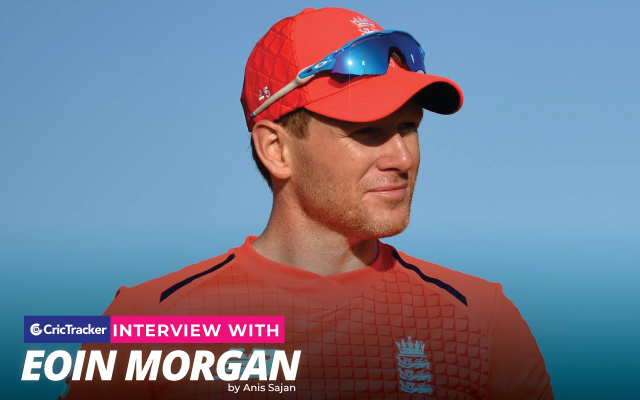 2015, Rubel Hossain rattled Stuart Broad and James Anderson's woodwork and powered Bangladesh to their maiden World Cup quarter-final. On the same day at the very ground in Adelaide, England were left high and dry, their World Cup campaign was over. It was in December 2014 when Eoin Morgan took over from Alastair Cook and the former couldn't have hoped for a more abysmal start.
2016, the rub of the green didn't go in Morgan's favour either. Carlos Brathwaite helped the West Indies chase down 19 off the last over in the 2016 World T20 final with two balls to spare. However, 2019 saw a change in fortunes for the southpaw. Morgan won the World Cup at the Lord's, beating a resilient New Zealand. It was an encounter which swung one away from the other like a pendulum.
Under Morgan, England have become a brute force. As far as force is concerned, it's mostly been about the coronavirus pandemic over the last three months or so. Hence, all Morgan has been doing is spending quality time with his family, taking care of his new-born baby.
Amidst all kinds of chaos around, Anis Sajan, the mentor of the Delhi Bulls in the T10 League, caught up with the southpaw. Last year, the 33-year-old Morgan played for the Bulls alongside the likes of Angelo Mathews and entertained the audience with his fierce display of stroke-play.
Here are some excerpts from the conversation with Eoin Morgan: –
How have you been keeping in the COVID-19 phase?
I've been really well, thanks for asking. We have been in lockdown for around 11 weeks. The pandemic has hit everybody hard. In the UK, it's been devastating to see the number of people passing away and the ones, who are struggling with the virus.
For myself, I'm well and healthy. Me and my family as well. And we've good news as my wife gave birth to her first child, Leo, 12 weeks ago. It's been a silver lining in this situation. We are happy, and touchwood, we are soaking up being at home, enjoying and staying safe.
Last year, you were on the cricket field, playing the World Cup and this time around, things have changed so much. Did you expect that such a thing would happen?
No, not at all. 12 months ago, we were on the cusp of something really special. We put in the hard work, we prepared as best as we could. Going into the World Cup, we were quietly confident and being at home, it was a special feeling that was going around the camp. And obviously, going through the tournament gave us some tough challenges.
I don't think one team went through the World Cup without being beaten, which shows the high standards. And given the response, not only from the public in England and everywhere around the world, everybody really enjoyed it thanks to the quality of cricket.
You were made the captain two months before the 2015 World Cup and unfortunately, that didn't go well. How did the England team turn around?
To say it didn't go well is a bit of an understatement, it was a huge car crash. We were away from home, ranked number six in the world and we were playing an outdated form of the game. It led to us being successful two years prior to the World Cup in and around 2013. But after the Champions Trophy at home, all the sides around the world improved their game.
They dominated with the bat and the par score tended to go up quite a lot, which made bowling difficult as well. Your batting prowess had to be exceptional going into the World Cup. Ours wasn't, we were a side, trying to get 275 to 280. If we played really well, we got around 300 to 310. The semi-finalists in the tournament played some great cricket and they blew us away.
Even if we made the quarter-finals, going the extra mile was never going to happen. When we were bundled out, I tried to make out what the best sides were doing. All of them played an aggressive brand of cricket with freedom. And they weren't reckless either. There was an element of control because they spent a period, working on their nature of play.
We wanted to implement that as soon as possible. I was forced on to be kept as captain, Andrew Strauss trusted me. When I returned from the IPL, we talked about learning lessons and trying to bridge the gap between the best and where we were lagging behind. We tried to identify which players in particular, playing county cricket, could add huge amount of value.
And to Andrew's credit, he gave free reigns to the selectors, Trevor Bayliss, Paul Farbrace and myself to explore and express. And he emphasised the amount of trust built with the players. In the first game that we played, trying to change out brand of cricket, we scored over 400 against New Zealand. It not only gave us confidence, but also the template of moving forward.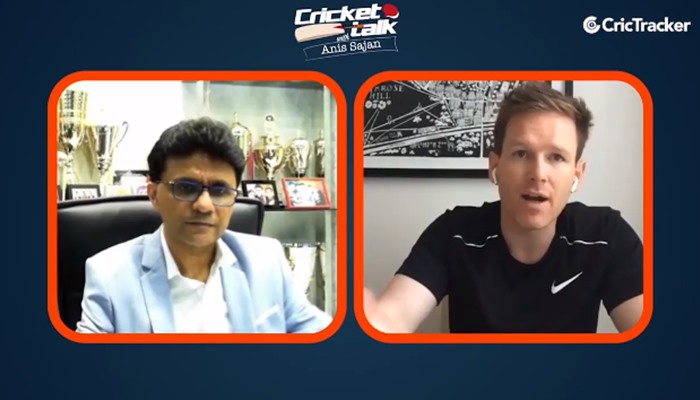 Follow us on Telegram
It was a wonderful series after the World Cup where every side was scoring almost 300. And England was the first side to get 400 and won the series 3-2. Your thoughts?
It was such a compelling series, not one for the bowlers, apart from the last game, which was a low-scoring affair. In that match, we were chasing around 230 and were struggling. Jonny Bairstow came in for the first time and played the innings of his life and seeing us home.
England began well in the 2019 World Cup, beating South Africa. But then, they had setbacks against Pakistan, Sri Lanka and Australia. With three games left in the league stage, did it cross your mind that the Brits might again miss out?
Pakistan have always been a bogie side for everybody, that can beat any team. At Trent Bridge, they deserved to beat us. They bowled, fielded and batted better than us. In between the other results, we had some fantastic performances. Jason Roy scored 150 odd against Bangladesh. Against the West Indies, we bowled well, Joe Root scored a hundred. And against Afghanistan, we posted 398.
There were highs and lows. Our loss to Lanka had the most significant impact. We were chasing a low total on a sluggish wicket at Headingley. We found it tough to bat, but also lacked intent that we would normally play with. It was a learning curve for us. Australia blew us away at the Lord's.
We got a break of two to three days after the Lanka game and it was a hangover, mentally that we played. We didn't have time to recharge. We then travelled to Edgbaston, a ground where we have tasted success, playing against India. We talked about our journey, which hadn't gone smoothly.
But we came to the conclusion that we wanted to stick to the process we have been successful with over the last four years. We went into the tournament with an aim to win the cup and we shouldn't give for anything less. It's an insight into somebody's mentality when our backs are against the wall.
Coming to the knockouts, we know about Australia and England's rivalry. We all hoped for India to play against you guys. But Australia lost to South Africa. Before the semis, was there pressure at the back of your mind that Aaron Finch's men had already beaten you?
No, after the way we played against India and New Zealand in the group stage, we were looking forward to the semi-final. It didn't really matter against whom we played. We played our best cricket, Jonny Bairstow scored two centuries, Jason Roy was back in the side.
Our bowlers were extremely accurate and disciplined. Australia and England loved playing against each other. We know each other inside out. There's a rivalry between the two countries and it's a huge spectacle. Therefore, to play them in the semi-final was awesome.
If we talk about the final, many feel that it was the match of the era. What went through your mind when England were chasing and only Stokes seemed to be standing like a rock?
It's the most dramatic game, I have played or witnessed. And for it to be a World Cup final was incredible. On the same day, Lewis Hamilton won the British Grand Prix and the longest ever Wimbledon Final took place not far down the road. Going to the game, we were ready. Little did I know what was about to pan out. The game ebbed and flowed throughout the whole day.
No side looked as if they were clearly ahead or behind. There's one moment I can think of as a massive momentum changer. Jimmy Neesham bowled from the pavilion end Ben hit one to wide long-on. Then Trent Boult caught it and stepped on the rope and it was given a six.
Had Boult taken the catch,  we would have been dead and buried. New Zealand would have been out of our reach. Stokes was key for us. He kept a level head, the skills that he brought and his thinking throughout the whole game was far superior to anybody else in our team.
Did at any point of the end stages, you feel that the game's either won or loss, especially after Jofra Archer was hit for a six?
When Jofra bowled a wide, followed by a couple and a six respectively. Then I tried to think what we need to do to win the game. It was still not a huge ask for us, particularly when Jofra had the ball in hand. He is one of the world's best death bowlers and can always do something extraordinary.
It was about trying to take a wicket or bowling a dot. It was then that Jofra gave an account of himself. Neesham's mistimed shot went to short cover. He gathered the ball and looked to throw the ball, but he stopped. If he threw the ball, the Kiwis would have gotten an extra run.
The kind of temperament he showed, being a youngster, was outstanding, to say the least. For a guy, who has played a lot for Rajasthan Royals (RR) in the IPL, in the Big Bash League (BBL) and many other tournaments, that's worth its weight in gold when it comes to moments like that.
Did you have any advice for Jofra before the last ball of the Super Over?
When you are dealing with one of the best, there's little you need to say to them. They are motivated, driven and passionate. And they are the best at what they do. All you do is guide them and give them confidence. I asked 'Jofra, what's your best ball' and he said 'it's yorker'. I told 'jam it in'. It's a beautiful ball, even if he missed the length, what he did was follow Martin Guptill.
I got the off-side up, got the extra man to mid-wicket on the ring. So, it's a field similar to an off-spinner. Guptill gave himself room, but Jofra followed him. Guptill didn't find the middle, rather caught the inside-half of the bat and set off. It's one of the vivid memories I would ever have.
When Roy was running, I was saying to myself 'gather it cleanly and throw it somewhere towards the stumps'. The throw was good, and the bounce was perfect. Jos gathered it right in the centre of his gloves and then demolished the stumps. And then it was absolutely goosebumps. I am incredibly lucky person, so I'm always thankful for everything.
In the 2016 World T20 final against the West Indies with Stokes in charge, would you still consider yourself as lucky?
Probably not at that time. But similar to the experience we had in 2015, you need to go through certain period that make you appreciate the better ones more. If you went through life, either always losing or always winning, life wouldn't be fun at all. It's all about going through the ups and down, learning continuously, and hopefully getting better at what you are trying to do as well.
It makes you the human that you are. So, that's an experience where a guy, who never hit a six in a World Cup or international game, goes and hits four in a World Cup final. Going through that and watching all the players come out and learn was amazing. Ben's contribution last year was beyond anybody's expectations. After that over, Ben has become more a more formidable prospect.
Who's your favourite Bollywood actress?
I have watched so many Shah Rukh Khan's films. So, I'm going to think who the actress was. I haven't watched any of the recent movies. Maybe when I played at Kolkata, we met Deepika Padukone. She was in Baywatch and is on Hollywood as well.
Watch full interview here:
Follow us on Google News