Every Australian bowler will target Joe Root, reveals Nathan Lyon
The Ashes will begin on 23rd November, with the first Test to be played at The Gabba in Brisbane.
Updated - Nov 9, 2017 3:59 pm
1.9K Views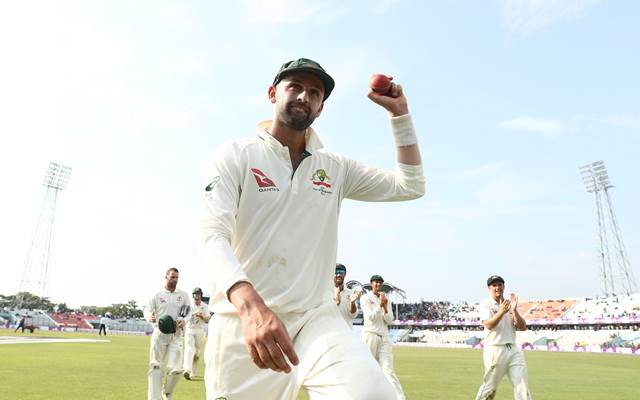 The stage is set, the two sides are ready and the fans are waiting eagerly. It is just a matter of time now for one of the fiercest rivalries in the history of the game, Ashes 2017-18, to commence. Just like any other Ashes, there has been a lot of talk about it this year, with both sets of players announcing what they aim to achieve in the series. Australian spinner Nathan Lyon has revealed that every bowler from his team is going to target England's main man, their skipper Joe Root.
Without all-rounder Ben Stokes, who is currently suspended for indulging in a fight out a nightclub in Bristol, the English side is going to lack the star power. Moreover, one of their most experienced campaigners, Alastair Cook is not in a very good touch. At such a stage, the entire hopes of the Three Lions lie in the shoulders of their skipper. But Root must be aware that the likes of Mitchell Starc and Josh Hazlewood will be eager to make his life miserable Down Under.
"I know every team that comes over here targets the captain and I have no doubt, all our bowlers, we will be targeting Joe Root," the offie said while speaking to Sky Sports Radio. "I am not surprised that they are going to target Steve Smith. But Smith is the best batsman in the world in my book. He is more than happy to take on that pressure. He has been exceptional for us the last few years and I expect no difference from Steve (in the Ashes)," he further added.
If they are English, I want to get them out
One of the major attractions of the series is that both English and Australian players are not very shy to speak their heart out. Lyon also didn't hold it back and said that he doesn't care who the batter is, if he is from England, he will try to get him out.
"We know England have a classy side, especially with Alastair Cook, Root, Stuart Broad and James Anderson. But there is some inexperience there so, hopefully, we can make them feel uncomfortable, put them under pressure and take 20 wickets. But anyone from one to 11, I don't care. If they are English, I want to get them out," the owner of 269 Test wickets commented.