'Every second day he was checking on me' – Suresh Raina reveals how MS Dhoni supported him during his severe injury
Dhoni was yet to be the captain of the side but made sure that Raina was in a good frame of mind.
Updated - Jul 14, 2021 9:00 pm
1.6K Views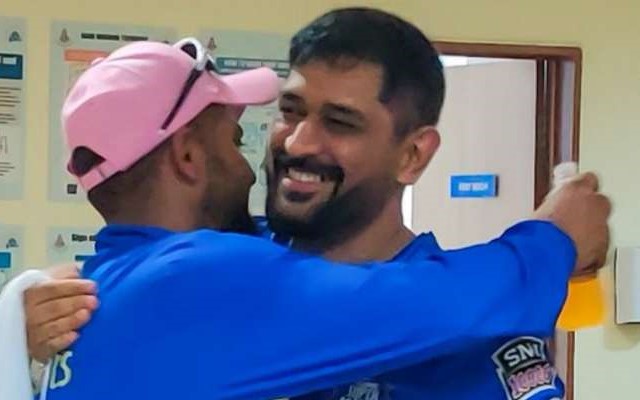 Follow us on Telegram
Almost every Indian cricketer who has played under MS Dhoni has a story to tell about the man. Dhoni is known to be a captain and a player who has always backed his teammates and this, in turn, has helped him gain a lot of respect and trust from the players. Suresh Raina, too, has always heaped praises on Dhoni and shared several instances about him.
Dhoni made his debut for team India in December 2004 and seven months later Raina played his first ODI. The cricketing careers of most of the players are hit by injuries at some time or other. While sometimes the injury is minor, at times it even poses danger to the player's career. Recounting one such severe knee injury, which ruled out Raina from the 2007 T20 World Cup, he stated that Dhoni was constantly in touch with him.
"When I was injured in 2007, he only told me that you're too young to have a surgery. Just take your time. He wasn't even the captain then but he was telling me things. I did not play for one and a half years due to the knee injury and every second day he was checking on me, asking me what did the doctors say and what is the solution," Raina said in an interaction with News24 Sports.
The special bond between Suresh Raina and MS Dhoni
In the interaction, Raina stated that he received support from many of the other seniors of the team that is Sachin Tendulkar, Rahul Dravid, and even the BCCI, but Dhoni was there for him all the time. Dhoni was yet to be the captain of the side but made sure that Raina was in a good frame of mind.
"As a player, teammate, brother, he was always very keen to know. So that really inspired me that I would represent India soon. I thought I needed to work hard on my game, my knee. I didn't know if I would ever play for India again," Raina added.
The duo has played a lot of cricket with each other both for India and the Chennai Super Kings. The fact that Raina announced his international retirement alongside Dhoni displays the special connection that the two have shared over the years. Heading into the second half of the IPL 2021 now, it would be intriguing to watch Dhoni and Raina back again in yellows.
Follow us on Google News