Everyone has to definitely pass the yo-yo test: Bharat Arun
He was also of the opinion that the benchmark is not very tough to clear.
Updated - Nov 1, 2018 2:31 pm
178 Views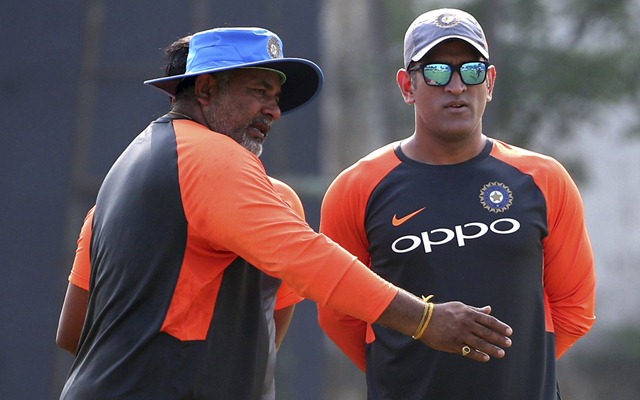 Yo-Yo test has come under the scanner more than ever in the recent times in Indian cricket. It has been made mandatory for the players to clear the fitness test in order to make it to the national side and the selectors along with the team management and players are on the same page. But the omission of Ambati Rayudu ahead of the England tour for not clearing the test created a controversy over the same. However, India's bowling coach Bharat Arun has reaffirmed that yo-yo test is here to stay and the rule of clearing will stay as it is.
Rayudu, who was reportedly unhappy after being dropped for the fitness concerns, has made a resounding comeback now to the Indian team and is raking up runs at will. He has owned the number four slot in the line-up and has more or less than resolved the longstanding issue ahead of the World Cup.
The mark is not very tough to clear
For the uninitiated, the yo-yo test has two sets of cones kept 20 metres away from each other. The player has to start running once the beep is sounded and is expected to reach the other cone before the next beep sounds. He again has to reach to the point where he started before the third beep. The point at which the runner misses two beeps is his score.
Bharat Arun, while speaking to the media ahead of the fifth ODI at the Sports Hub, pointed out the hectic schedule of the team these days and felt that the fitness is important. He also went on to say that 16.1 score is not a huge benchmark is not too high and could be easily attained.
"With the kind of schedule we have, fitness is important. And the mark that we have kept is very tough. Anyone who is in the team has to definitely to pass the fitness test, he said. Team India is also set to follow the similar guidelines for the World Cup selection next year.
[interaction id="5bd8842e82434bdc335d96f0″]