Ex-wife Reham Khan sends out a strong message to Imran Khan
The two had married each other back in 2015, before their marriage fell apart ten months later.
Updated - Aug 26, 2018 3:24 pm
1.9K Views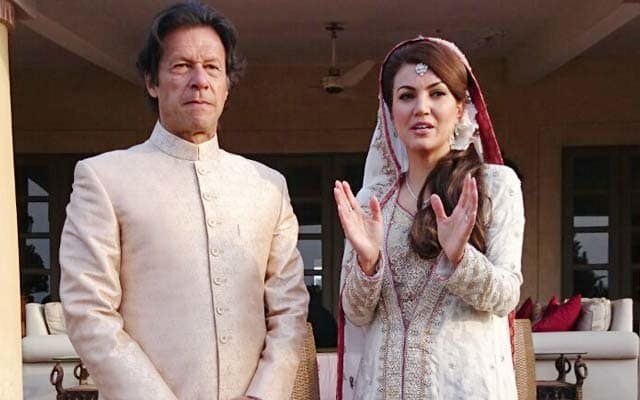 Follow us on Telegram
Celebrated cricketer Imran Khan has taken over as the new Prime Minister of Pakistan. In her recently published autobiography, the World Cup-winning captain's ex-wife, Reham Khan lashed out at Imran and asked him to start 'being honest'. The two had married each other back in 2015 before their marriage fell apart in just ten months.
As the chief of Pakistan Tehreek-e-Insaf (PTI), Imran contested the recently concluded Pakistan elections and was voted into power. His ex-wife, Reham published an autobiography in which she has explicitly accused him of being a bisexual, taking hard drugs as well as adultery. She's also described her married life in detail and the book provides an insight into the country's societal construct.
Reham speaks her mind on Imran
As reported by The Sunday Guardian, Reham Khan lashed out at her ex-husband and accused him of being guilty of the same things he preaches against. She said, "Change yourself first then try to change the country. Practise what you preach. Start by being honest."
On being asked about her married life with Imran, she said, "I was married to him but he was not married to me. It was for all practical purposes for him a marriage of convenience. To this day, I can't be sure who told him to marry me. On the surface, it was mostly a pleasant interaction."
She went on to add, "He was generous in his praise, frequently complimentary of how I looked after the house, my political sense, my strong faith, even my articulation. We had no arguments whatsoever. Certainly, I never interfered in his relationship with his ex-wife, his children, his sisters or his friends. It was a stressful year for me because lies were constantly cooked up about me and Imran would never defend me and discourage me from taking any action also. I put up with this until I started finding out that he was part of it all himself."
Alleges that PTI tried to leak her book
Raking up allegations against the PTI for trying to dub her book "pornographic", Reham said, "Imran's people started leaking bits and pieces of stuff they claimed were in the book in the beginning of June to malign the content and brand it as pornographic. They started circulating PDF documents on social media and via WhatsApp groups. We were conscious that the propaganda machinery they have access to was not only effectively trying to discredit the book, but trying to damage our sales. They were also trying to bully me into not publishing the book. This meant PR companies and publishers would take the censor route. To counter this strategy, I decided to self-publish a full unedited version earlier than we had planned to release (it)."
She further insisted that she didn't write the book with the singular intention of defaming Imran Khan. "The question is based on a false perception. Many actually agree that I have written what needed to be said years ago. The comments I get are it is 200 per cent true. Some go as far as saying the book is only the tip of the iceberg. I wrote the book with the intention that it would be the first of its kind. Many describe it as a brutally honest account of Pakistani society and culture of the privileged. It blows the top about (sic) how the political elites live lives very different than the rest of us. I just happened to be married to one of them," said Reham.
Follow us on Google News