Extradition order for the wanted bookie Sanjeev Chawla signed by UK Minister
Chawla faces charges of match-fixing in a case filed nearly two decades ago.
Updated - Mar 3, 2019 12:44 pm
1.9K Views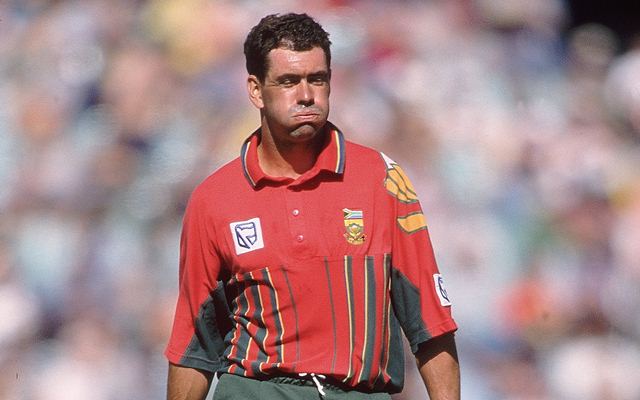 UK Home Secretary Sajid Javid has signed the extradition order of alleged bookie Sanjeev Chawla to India, so he can face charges of match-fixing in a case filed nearly two decades ago. A key accused in the cricket match-fixing scandal involving late South African captain Hansie Cronje in 2000 has 14 days from the date of the order to file an application to seek leave to appeal against the order.
The United Kingdom Home Office confirmed today that the high-level official Mr Javid gave the long-awaited approval for the wanted bookie's extradition in view of the Westminster Magistrates' Court overruling a previous verdict to rule in favour of such a move last month.
Chawla is accused of match-fixing in India and with this signing India secured another legal victory in the UK for the extradition of the fugitives. Last month, the extradition of liquor baron Vijay Mallya was ordered by the same Pakistan-origin minister to face fraud and money laundering charges amounting to an alleged Rs 9,000 crores in India.
However, Mallya has since filed an application seeking leave to appeal against the order, which is currently pending in the UK High Court. It is yet to be seen if Chawla will file a similar application to challenge his extradition order, which follows a long-drawn legal battle since his arrest in June 2016.
 The Secretary of State carefully considered all relevant matters
"On 27 February 2019, the Secretary of State (Javid), having carefully considered all relevant matters, signed the order for Sanjeev Chawla's extradition to India," said a Home Office spokesperson.
"Sanjeev Chawla is accused in India of match-fixing in international cricket," the spokesperson said.
In details of the case that emerged in court, 50-year-old Sanjeev Chawla was introduced to South Africa's Cronje in early 2000. According to the prosecution, he had allegedly conspired with the cricketer to fix matches in a South African tour of India through February-March that year in exchange for a significant sum of cash.
[interaction id="5c78d9d3c31fa11422274068″]