12 Facts about Wasim Jaffer – The Domestic Run Machine
Updated - Feb 16, 2016 9:13 am
169 Views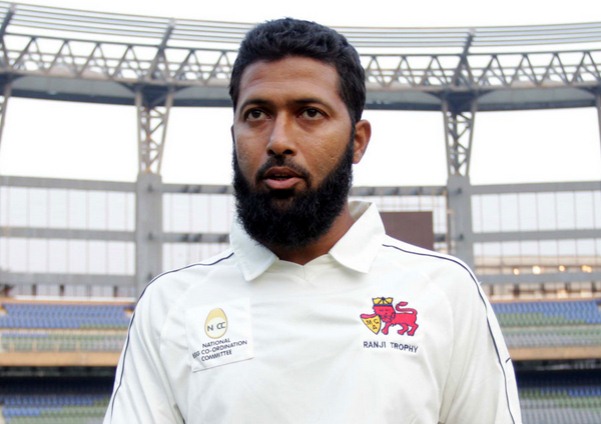 Follow us on Google News
Calmness, finesse, and poise are all hallmarks of Wasim Jaffer. While his exploits have hit sky-high limits, Jaffer failed to make an impact on the international circuit. However, his records have made him one of the brightest prospects of Indian cricket. His temperament and perfect stroke making saw him become a role model to many budding cricketers. That said, here are some interesting facts about Wasim Jaffer.
1. Birth:
Wasim Jaffer was born on the 16th of February 1978 at Bombay, Maharashtra.
2. Early life:
Wasim Jaffer's talent was recognized at an early age. Many have also said that his batting style was almost a carbon copy of former Indian skipper Mohammed Azharuddin. At the age of 15, following a prolific cricket career in school, Jaffer was drafted into the Bombay domestic side.
3. The child prodigy:
Following his entry into the Ranji Trophy side at the age of 16, Jaffer has been widely regarded as a prodigy. While most of the youngsters around him looked to play aggressive shots, Jaffer's major batting assets were his technique and impeccable timing. Jaffer's second domestic game for Bombay set a number of firsts in Ranji Trophy cricket. He scored a triple century, the youngest player to do so at the time, scoring 314. He also stitched a partnership of 459 with his opening partner Sulakshan Kulkarni. The duo became the first opening pair to make a partnership in excess of 400 runs.
4. Debut Test series:
On the back of impressive domestic performances, Jaffer received his first call-up to the Indian Test side in 2000. He was picked for the first Test between India and South Africa on the 24th of February 2000. Despite playing at his home ground at the Wankhede Stadium, Jaffer failed to impress, scoring 4 & 6 as the Proteas won the match by 4 wickets. The unproductive debut saw Jaffer dropped from the Test side. It would be 2 long years before he could make it back to the international scene.
5. Stint in England:
In 2013, at the age of 35, Jaffer traveled to England to represent Ainsdale CC in the LDCC league. Despite never playing county cricket, he had a memorable stint in England. He slammed a plethora of centuries with an average of 97. His highest score was 153.
6. Knee injury in 2014:
An unfortunate knee injury in early 2014 brought an end to his extremely productive stint in England. He returned to India for treatment and rehab the same year with the hope of playing the following Ranji Trophy.
7. Test double century:
Despite having a forgettable debut, Jaffer was always on the fringes of the Indian side courtesy of his exploits on the domestic scene. Having been named in the squad for away tours, Jaffer made the most of his opportunities given to him. His innings of 212 at Antigua in June 2006 will always be remembered, not because of the score, but due to the situation in which he played the innings. Under immense pressure and trying conditions at Antigua, Jaffer showed his ability to remain calm as he made a masterful 212 as the Windies escaped with a draw.
8. Domestic cricket exploits:
In December 2011, Wasim Jaffer surpassed former Ranji teammate Amol Mazumdar as he became the highest ever run-getter in the Ranji Trophy. Ironically, Jaffer completed the feat at the Wankhede Stadium, the place where it all began for him in 1996.
9. Most number of first-class runs:
From 222 first-class matches, Jaffer has accumulated a mammoth 16,842 runs at an average of 50.88. He also has 51 tons to his name.
10. Switch to Vidharba:
After his return from England, Wasim Jaffer made the switch from Mumbai to Vidharba in 2014. Despite the switch, he has been a wonderful servant of Mumbai cricket, serving them for 18 years.
11. Ranji Trophy records:
Wasim Jaffer accumulated 1260 runs in the 208-09 Ranji Trophy season. He is second on the list of most runs in a season. He also has the most number of Ranji Trophy centuries having scored 35 over a span of 18 years. Jaffer also has scored 2 triple centuries and 2 double centuries in domestic cricket.
12. IPL career:
He represented the Royal Challengers Bangalore in the inaugural season of the IPL. It proved to be an unsuccessful stint as Jaffer failed to make the transition from days cricket to T20s.
Follow us on Telegram