Farokh Engineer urges Pakistan PM Imran Khan to mend India-Pakistan cricketing ties
The two countries last played a Test match in 2007.
Updated - Nov 1, 2018 1:18 pm
1K Views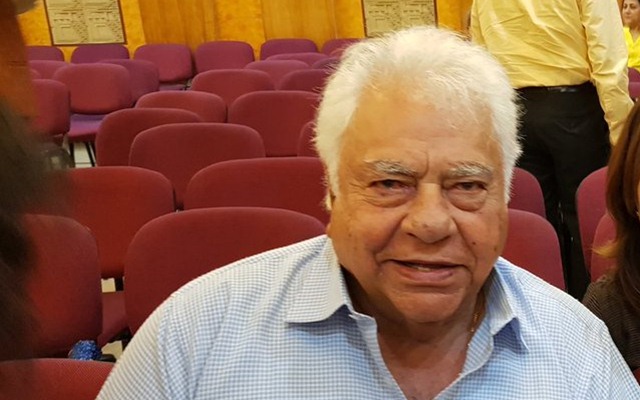 Former India cricketer Farokh Engineer has urged Pakistani Prime Minister Imran Khan to make use his position to help restore cricketing ties between the two Asian countries. Khan, who recently assumed the post of Prime Minister after a surprising victory in the general elections, had earlier led Pakistan to its only World Cup title. While Engineer and Khan would have played each other on numerous occasions, political tensions between the two neighboring countries mean they do not engage in bilateral series whatsoever these days.
The last time these two nations played a bilateral series was back in 2013 when Pakistan came over for a three-match ODI series. The visitors clinched the series 2-1, but a string of terrorist attacks and border skirmishes have forced the BCCI to cut off all ties with the PCB. India and Pakistan currently only meet at ICC events such as the World Cup, the Champions Trophy and the World T20. The two teams clashed against each other twice in three days during the recently concluded Asia Cup as well. India are also scheduled to play Pakistan during next year's World Cup in England.
Meanwhile, the last time the two met in a Test match was in 2007, and Engineer particularly hoped the two sides could resume Test cricket in the near future. Imran Khan remains one of the most respected cricketers in the country's rich cricketing history. Since becoming Prime Minister earlier this year, Engineer believes he now has the authority to break the ice between the India and Pakistan.
It's a question of convincing political leaders: Engineer
Speaking at an event in London, Farokh Engineer said as per quotes in The Nation, "Imran Khan, he is the prime minister now. Hopefull,y India and Pakistan will start a dialogue. They should be playing Test cricket against each other because it will do Pakistan cricket, their economy, a world of good. But you hear about border skirmishes and this and that. They've got to have dialogue."
"Unfortunately, the Indian government controls the BCCI (Board of Control for Cricket in India) or they (the BCCI) have been using that as an excuse. As a cricketer, I would love India to play Pakistan or vice versa. But it is a question of convincing the political leaders. Basically we are the same people. Both countries have extremely talented cricketers and I, for one, would love to see that happen but unfortunately the brakes are on," the 80-year old veteran said.
Cricket in Pakistan has taken a major hit since the Sri Lankan team's bus was attacked by armed militants in 2009. Subsequently, most major cricket nations have refused to tour the country citing security issues. Pakistan have therefore been forced to adopt the UAE as their home. However, Zimbabwe did visit Pakistan in 2015 for a full limited-overs series. Karachi and Lahore have also been hosting some matches of the Pakistan Super League under beefed up security.