Female worker in Tim Paine's 'sexting' scandal demanded $40,000 as legal costs in 2018
In the aftermath of the incident, Paine has already stepped down as the Australian Test skipper.
Updated - Nov 22, 2021 9:24 am
2.8K Views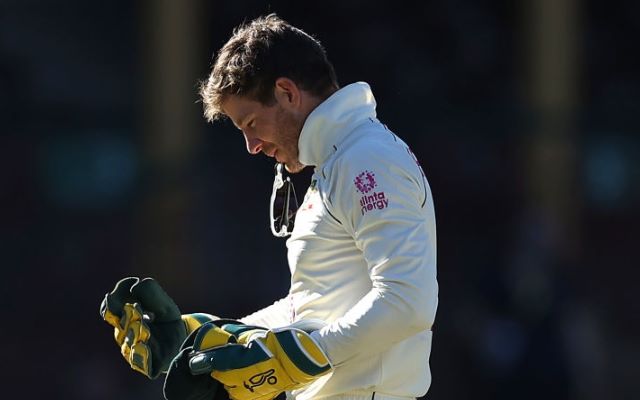 Follow us on Google News
36-year-old Tim Paine's career is in the shambles after the 'sexting scandal' with a co-worker back in 2017 surfaced recently. In the aftermath of the incident, Paine stepped down as the skipper of the Australian Test team after serving them since March 2018. In another development surrounding the matter, it's learned that the female staffer demanded an apology and $40,000 for her legal costs.
If reports are to be believed, she contacted Cricket Australia in 2018 before putting forth her demands of apology and legal costs. An intermediary between CA and the woman confirmed the same. However, the woman "let the matter go" at a time when Australian cricket was reeling from the incident of the ball-tampering scandal in Cape Town.
"I indicated that it was her intention to keep the matter private and that she was seeking an apology from Cricket Tasmania and her legal fees reimbursed," Sean Mulcahy, who was contacted by the staffer's then lawyer, told The Age.
"I told her that given the impending Ashes series, the severe fallout from the South Africa incident and subsequent sacking of then captain Steve Smith, that she could possibly command a large fee for her story. Her ultimate decision was to let the matter go and move on," he said.
Staffer was against Tim Paine scandal going public
Mulcahy mentioned that the woman never wished for the incident to go public and reckoned that she didn't reveal the story.
"It was always my understanding that she never wanted this matter to become public. She turned down the possibility of a big pay day to tell the story, yet she chose to stay quiet. I don't believe she is the source of this story now being made public," he mentioned.
"I thought the issue was dealt with, but it always popped up around a big series, or at the start of the cricket season," he added.
Paine got tangled into a controversy after 'graphic sexual comments' and 'unsolicited' picture of his genitals during her conversation with the woman surfaced. On Friday, he apologised for his actions and thanked his wife and family for their support. Although he has stepped down as the captain, he has made himself available for selection for the upcoming Ashes, starting December.
Follow us on Telegram