Steve Smith one of the candidates available for Test captaincy role: Cricket Australia
CA stressed on Smith's name on November 20, admitting further that there are plenty of people ready for the job.
Updated - Nov 20, 2021 3:01 pm
4.6K Views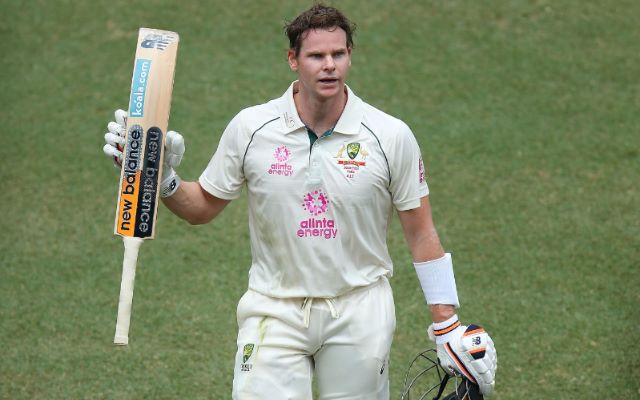 Follow us on Google News
After the stepping down of Tim Paine as Australia Test captain, Cricket Australia (CA) has confirmed that Steve Smith is in consideration to be given the role. While it was understood that pacer Pat Cummins was one of the frontrunners for the role, CA stressed on Smith's name on November 20, admitting further that there are plenty of people ready for the job.
"There are a range of candidates who are available for that role, Steve Smith is one of the candidates that is available for the role," said CA chairman Richard Freudenstein in a virtual press conference conducted by Cricket Australia (CA) following Paine's resignation.
Smith was stripped of the captaincy role in the aftermath of the 2018 Newlands ball-tampering episode and was handed a year-long ban from all forms of cricket. In addition to that, he was awarded a two-year ban from taking any leadership role in the team, the term of which expired earlier this year, thereby making him eligible again.
Freudenstein stated that he would not comment on what would have happened if the 2018 incident occurred in 2021, but also said that CA's position in that regard would not have been the same today. "I felt it necessary to share Cricket Australia's position on this matter. Neither of us, Nick Hockley or myself, can speak directly to the decision-making process in 2018." Freudenstein said.
"This includes being able to provide any further insights around how the original judgement was made, that Tim's behaviour did not breach the code of conduct and that it did not warrant any further disciplinary action.
"Once again, while I cannot speak about the original decision-making in 2018, what I can say is that faced with the same circumstances, and with the benefit of all relevant information about this matter, Cricket Australia would not make the same decisions today," he added.
Australia are set to host England from December 8 in the Ashes. Paine, meanwhile, confirmed he was available to participate in the series, although the board now has a race against time to assign the leadership role as the crucial series looms.
Follow us on Telegram