Filmmaker Sajid Khan may be summoned in IPL betting debacle
Amidst the chaos, the reputations of the popular figures are definitely at stake.
Updated - Jun 6, 2018 5:47 pm
118 Views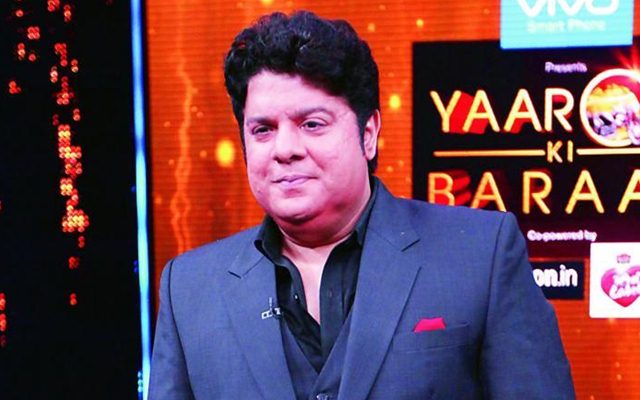 The betting surrounding the Indian Premier League (IPL) is currently doing the rounds and have stirred the cricketing fraternity to some extent. Recently, Arbaaz Khan, the brother of Bollywood actor Salman Khan, admitted to his connection in the issue in a confession to the Thane Police. Sonu Jalan, aka Sonu Malad, is the bookie involved in the matter.
He also has connections in the betting world and was the one who revealed Arbaaz's name. In a recent development, the name of Sajid K. Khan's name has also come to the fore during the interrogation of the arrested bookmaker as per Thane Anti Extortion Cell chief Pradeep Sharma. The bookie (connected with the IPL) informed that Sajid, the brother of Bollywood choreographer Farah Khan, used to bet on cricket matches seven years ago.
More revelations in store?
The TV personality may be quizzed, however, it's not sure whether the same will take place or not, albeit Arbaaz was called up by the police. "A CBI team has contacted us, asking that they may like to interrogate some of the persons. However, there's no proposal yet to hand over the case to them so far," an official (denied to be identified) was quoted as saying by Sportstar.
Meanwhile, the Central Bureau of Investigation (CBI) is keeping a close eye on the Thane police surrounding the grave issue. Apart from Arbaaz and Sajid, several other prominent names in the film fraternity might be questioned in this matter. The CBI has dealt with several other scams earlier and it will be interesting to see their approach.
Sajid Khan is 47 years old and has already had an illustrious career in the movie industry. He has delivered hits like "Hey Babby", "Housefull" and "Housefull 2". He also has acted in a number of television shows. Amidst the chaos, the reputations of the popular figures are definitely at stake.
[interaction id="5b0fd4d9343b378115915824″]