Financial crunch in Zimbabwe Cricket could lead to players' pulling out of upcoming tri-series
Zimbabwe are to host Pakistan and Australia for a tri-series next month.
Updated - Jun 15, 2018 9:18 pm
781 Views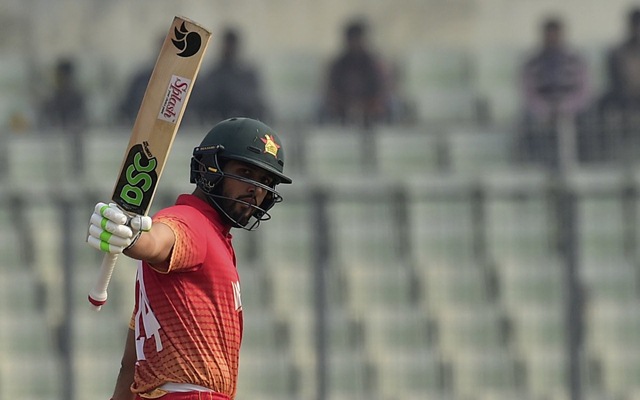 Follow us on Google News
The financial troubles in Zimbabwe Cricket has already started to adversely impact their cricket as senior cricketers are now looking at options elsewhere. ZC is trying to get things back to normalcy with the players before the T20I tri-series scheduled from July 1-8 that involves Pakistan and Australia as the other two teams. The Board hasn't paid the players their salaries as well as match fees for a while now.
Amidst all that, Sikandar Raza accepted a contract from Montreal Tigers in the Global T20 Canada to play the inaugural season. He is under contract with ZC until the end of July, however, with unpaid dues the board hasn't honoured its part of the deal and thus cannot enforce the contract on the players. The board have already accepted that they will not be able to clear the salaries before the end of July.
All the players wanted the money due to them be cleared by the end of June or else they'd go on a strike. In their attempt to convince the players ZC made a partial payment and gave them the salary for March while the salary for the month of April and May is yet to be cleared.
Raza set to return for ODI series
Cricbuzz reported that Raza will give the tri-series a miss and rather prefers to feature in the GLT20. The league is scheduled to be played from June 28 to July 15. Following the tri-series, Zimbabwe will host Pakistan for a five-match ODI series in the last half of July and Raza is likely to play there.
The Zimbabwean all-rounder has been in England representing the Shelley Cricket Club in the Huddersfield Premier League. He will soon be back home and then discuss his availability for the ODI series with interim selection convener Walter Chawaguta and interim coach of the national team Lalchand Rajput.
In this situation, the players who are struggling as a result of the financial instability are looking to create a players' association. ZC is awaiting the funds receivable to it from the International Cricket Council (ICC) and will use that to pay the salary in arrears. The next couple of weeks will determine whether the board is able to convince the players and ensure participation in the triangular series.
Follow us on Telegram