Flash in the pan – 10 One season wonders in the IPL
Updated - May 11, 2015 10:19 am
812 Views
Flash in the pan – 10 One season wonders in the IPL: The Indian Premier League, since its advent in 2008, has been the centre of criticism from orthodox pundits of the game. The League has seen the emergence of many stars. While some have stayed on for the full stretch on the cricketing globe, others have vanished as fast as they appeared. Over the last eight years, unknown Indian players and some overseas guys, made a name for themselves with some magical performances in the shortest format of the game.
One of the most pertinent arguments put forward against the cash-rich tournament has been the emergence of one-season wonders who would flatter to deceive before fading into darkness soon after.
The trend has surprisingly continued for the last eight seasons as the league has never disappointed in throwing up a phenomenon or two each time.
These yesteryear 'stars', however, continued to extinguish after 10 months of the league, with admirable consistency – as if they had always been destined to. The viewership, as a consequence, began to dwindle once this trend was established.
As the eighth season of the IPL is in full flow, let us take a look back at the unfortunate cricketers who shot to fame overnight and raised expectations by leaps and bounds only to fail next season and die quiet deaths in public memory.
1. Paul Valthaty: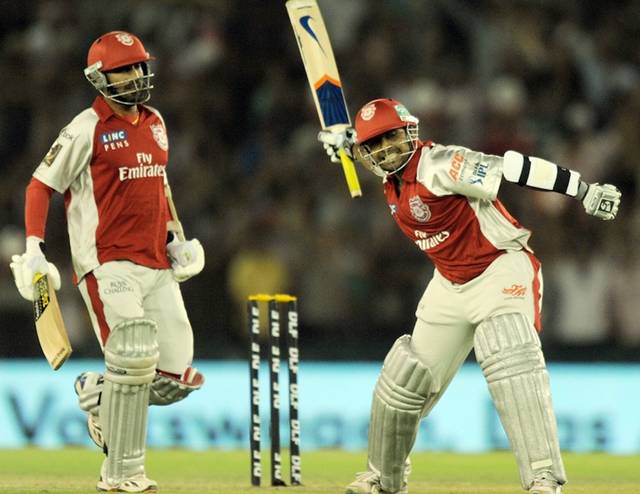 Follow us on Telegram
The biggest gainer of IPL was Punjab opener Paul Valthaty. With 463 runs in 14 matches, Valthaty also won the Volkswagen for the Best Individual performance of IPL 4. That honour was for his sensational 120 not out off 63 balls against Chennai Super Kings. Paul Chandrasekhar Valthaty was deemed to be the next big thing in T20 cricket after he smashed that unbeaten hundred against the Super Kings in 2011. He outshone the likes of Adam Gilchrist and Shaun Marsh at the top of the innings en route to ending the season with more than 400 runs from at an average of 35.61 and a strike-rate of 136.98.
Hailing from Mumbai, Valthaty had earlier made headlines for making it to the U-19 World Cup in 2002 along with Irfan Pathan and Stuart Binny. An eye injury sustained against Bangladesh ruled him out of the World Cup and forced him into hibernation before his rocketing to limelight in IPL 4.
The Kings XI opener, who can bowl some much-needed right-arm medium pace, fell short of maintaining his touch in the next season as he lingered around for only 6 matches scoring 30 runs before being forced to make way for more deserving alternatives. In his only match in 2013, he scored 6 runs against Sunrisers Hyderabad and got subsequently chucked out of the team in 2014.
Follow us on Google News