Flashback to times when Dilip Kumar donned whites for a cricket match
Veteran Bollywood actor Dilip Kumar passed away at the age of 98 on Wednesday, July 7.
Updated - Jul 7, 2021 4:47 pm
1.5K Views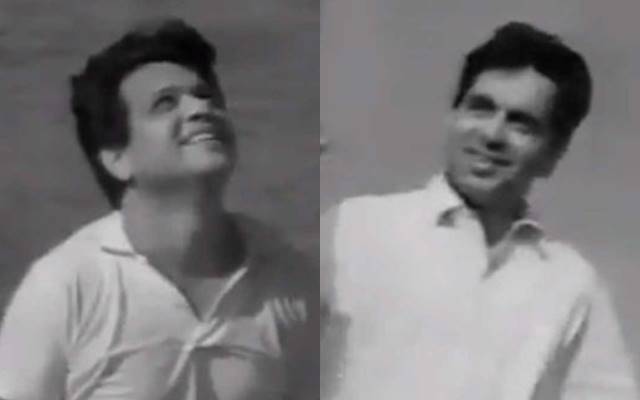 Follow us on Google News
India woke up to very sad news on Wednesday, July 7, as veteran Bollywood actor Dilip Kumar passed away at the age of 98. Apart from being a fine actor, Kumar was known for his generosity and compassionate nature, which set him apart from his contemporaries. Indeed India lost one of the most precious gems.
While fans, experts, and critics paid tribute to the late actor by posting pictures of his old songs or movie dialogues, none expected to pay tribute to Kumar by donning the cricketing gear. Yes, indeed he played a friendly cricket match along with none other than Raj Kapoor's team.
The match took place in 1962 and was organized to raise some charitable money for Cine Workers Relief Fund.  The match took place in January, with the likes of Shammi Kapoor, Prem Nath, Joy Mukherjee, Jabeen Jalil, Manoj Kumar, Shubha Khote, and Rajendra Kumar Agha, etc.
In a short film directed by Kuldip, Raj Kapoor was seen in a jovial mood by being his usual self, while Kumar was seen in a serious mood by focusing more on the cricket match, even though it was just a friendly game. Apart from being known for his disciplined nature, the veteran actor was also known to being soft-spoken and being very gentlemanly especially when it came to dealing with women in particular.
In this match also, he was seen escorting women members of the team such as Waheeda Rahman to the pitch.
When Dilip Kumar donned the white in the year 1962
The match was won by Raj Kapoor's team, but Dilip Kumar was definitely the hero by getting attention from all the quarters. Apart from the match, all the actors were seen having a good time, albeit maintaining humor too by pulling each other's legs. In the short video clip uploaded, one can see some fans barging in the pitch to get a glimpse of their favorite actors.
Apart from the usual stuff, some actors were seen hitting sixes and taking some easy catches on offer. It was indeed a jolly occasion for the actors involved and also for a good cause as the money raised went to someone useful.
Follow us on Telegram