Focus of youngsters is to play IPL and not four-day cricket for their states: Yuvraj Singh
Yuvraj Singh also opened up on the behaviour of the youngsters with their seniors.
Updated - Apr 1, 2020 12:57 pm
224 Views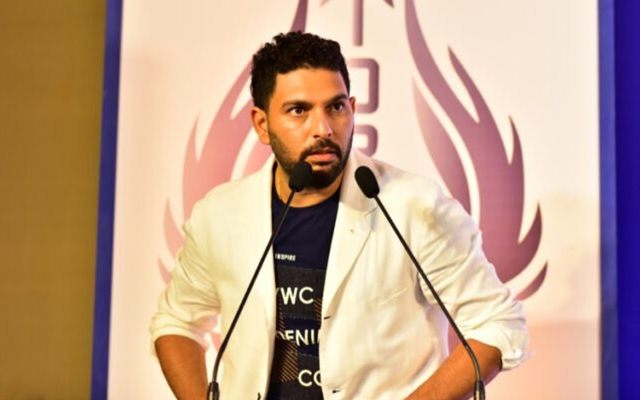 Yuvraj Singh is probably one of the biggest match-winners which India has produced in this century. The left-handed batsman from Punjab has been truly loved by his fans for his performances which had a major contribution in India World Cup wins in 2007 and 2011. As the world stays at home during this COVID-19 threat, Yuvraj spoke about the IPL and its influence on young cricketers.
He was seen taking a sly dig at the tournament. He spoke about the younger generation of players and their behaviours as well. Yuvraj Singh said that he believes that the fact that IPL is offering big money to the youngsters could have an effect on them.
He says that a lot of young players aren't too much focused on playing four-day cricket for their domestic sides. Though he admitted that the current cricketers want to play Test cricket, Yuvraj felt the T20 format was affecting their batting.
Big money in the IPL is taking away the focus, says Yuvraj Singh
"IPL offers big money and it takes away the focus (from the youngsters). Not the current lot. They want to play Tests but the younger lot, who play one-day cricket mostly, their focus is to play IPL and not four-day cricket for the states," Yuvraj Singh said in an interview with Sportstar.
The former Indian all-rounder further said that the current generation of players doesn't pay a lot of respect to their seniors. He pointed out that during his time, the players paid a lot of respect to their senior cricketers. "From the interaction with the youngsters, you realize that they can do with more respect for the seniors. It is not the same that we gave to our seniors. There has to be a certain amount of respect towards the seniors, who have taught you so much," he added.
Yuvraj Singh hung his boots from the IPL last season after playing for Mumbai Indians. He did sign off with an IPL trophy win but he wasn't a member of the XI during the second half of the tournament. After announcing his retirement, Yuvi has taken part in foreign leagues. He played in the Global T20 Canada and T10 League. He featured for the India Legends in the Road Safety World Series as well.