Forgotten Pranav Dhanawade starts a fresh chapter of his life
He is now working on his technique and wants to look ahead of that knock.
Updated - Aug 2, 2018 11:41 am
4.7K Views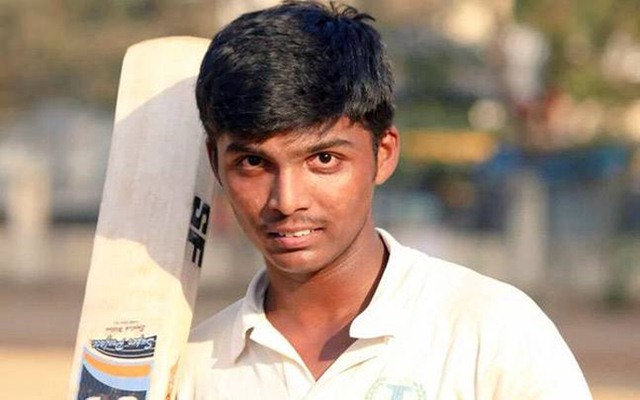 Follow us on Google News
Remember Pranav Dhanawade? The wonder boy who slammed 1,009 runs in an innings in a school game in January 2016 recently found his name featuring in the Central Board of Secondary Education's (CBSE) syllabus for the next academic year. He had played an unbelievable knock of KC Gandhi School, Kalyan, against Arya Gurukul, Kalyan, in the inter-school U-16 Bhandari Trophy.
His inspirational story has been included as a part of the syllabus in CBSE's Hindi class III textbook. When he was informed about the news, Pranav was shocked and was thrilled to witness his story spread across two pages of the book.
"This is totally unexpected. I never even thought that my feat would become a lesson in a school textbook. When a friend called to inform me about it, I was shocked. I immediately went through the book. The story is spread across two pages along with my photos after achieving the record. The book is not yet available to students as it is part of the next year's syllabus. Currently, it's only available for teachers who need to prepare for next year," he said while speaking to Mid-day on Wednesday.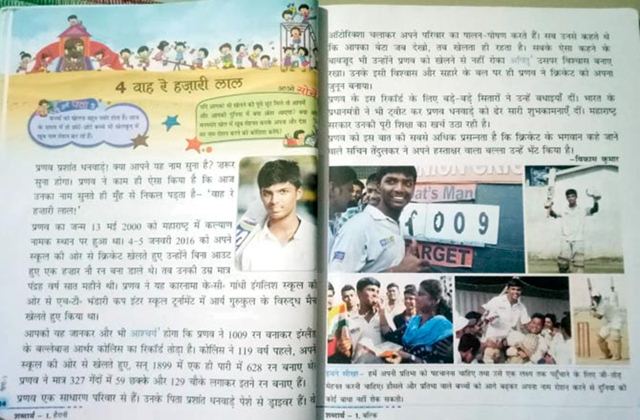 A fresh chapter in my life
The teenager, who felt at times that the burden of that innings was too heavy for him to carry, thought the inclusion of his name in the academic syllabus would inspire him to work harder to improve his game. He also felt content with the fact that young children would try to idolise him after reading his story.
"This is like a fresh chapter in my life. It is a huge motivation for me to not just upgrade my playing level but to also re-focus on my goal because after reading my achievement, young children will try to emulate me," he said.
However, Pranav understands that he should look ahead of that knock now and accordingly, he is working on his technique with the help of the former Mumbai coach Sulakshan Kulkarni. "It's time now for me to forget that record and just focus on improving my game. Presently, I'm working on my fitness in preparation for the Kanga League. Sulakshan [Kulkarni] sir has been helping me a lot with issues like my stance and grip," the 18-year-old concluded.
[interaction id="5b5b0e6d96df42218ab02024″]
Follow us on Telegram