Former India cricketer Jacob Martin out of ICU
Till now, Martin has received Rs 16 lakhs.
Updated - Jan 30, 2019 1:26 pm
1.4K Views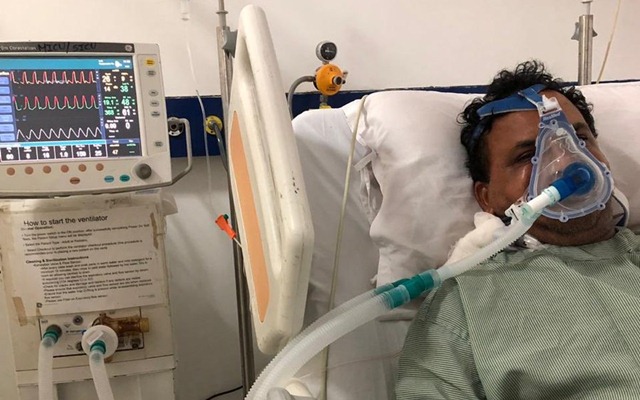 Jacob Martin, the legendary former Indian cricketer, suffered a major accident earlier in January that had caused severe damages to his lungs and liver. However, he has something to cheer for the time being as he has been released from the ICU (Intensive Care Unit) after spending almost a month there. Moreover, the 46-year-old from Vadodara is now out of danger and can even talk.
However, clouds of the troubles still loom over the family. Martin's wife Khyati mentioned that though, she has received financial assistance from several sources, she would be needing more money in the coming days. From INR 500 to over one lakh, she has got a lot of financial support from the cricketing fraternity. Till now, Martin received Rs 16 lakh most of which have been spent in hospital expenses.
"There are people who donated big and there were some who donated small depending upon their capacity. I got help from Indian cricketers, BCCI, Baroda Cricket Association and even Chennai Super Kings but I will be needing more financial assistance in the coming days as chances are that Jacob will be in hospital for two more months," Khyati was quoted as saying in The Indian Express.
Support from Indian cricketers
The likes of Sourav Ganguly, Ashish Nehra and Zaheer Khan also lent their helping hand for Jacob. Krunal Pandya, who made his India debut last year, wrote a blank cheque for him. Irfan Pathan, who made his first-class debut under Jacob Martin's captaincy, was saddened by the incident and regretted the fact that he wasn't there when his captain needed him the most.
"I spoke to Jacob's wife but obviously she was not in a position to speak too much. Such types of incident can happen to anyone and he is from our fraternity, and we are a family. I will be meeting Jacob soon. As a cricketer, we all have differences at some point of time but what was good to see was that people have come forward to help Jacob. I am told things are fine now," Pathan mentioned.