Section in BCCI not happy sending Hardik Pandya to NZ; says it's wrong signal to Vijay Shankar
Pandya is expected to travel to New Zealand immediately while Rahul will join India A for the home series.
Updated - Jan 26, 2019 9:24 am
1K Views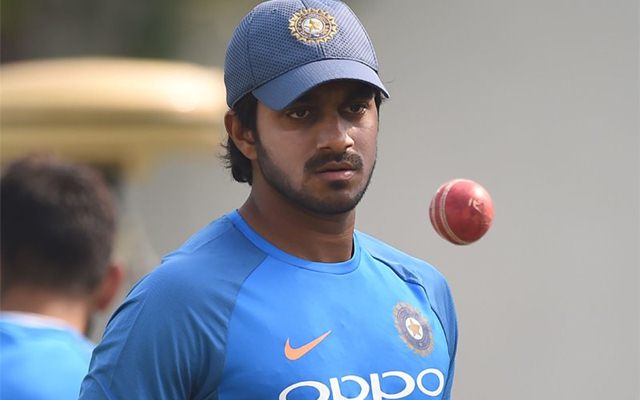 Follow us on Telegram
The drama in the Hardik Pandya and KL Rahul controversy who was recently handed over an indefinite suspension took a 180-degree turn as the Committee of Administrators (CoA) decided to let the duo off the hook on Thursday. While Pandya was set to join the Indian team in New Zealand for the remainder of the tour, Rahul will play for India 'A' side against England Lions in a home series and is likely to head for NZ for the T20I series.
The reactions to the latest development have been mixed. While the fans were divided over the turn of events, with many feeling the revocation did not send a right message. Now, a section of the BCCI had also come up with the opinion that adding Pandya to the squad which already has a replacement in Vijay Shankar would send a negative signal to the latter. The 27-year-old all-rounder made his debut for India in the ODI series against Australia and also played the first game in New Zealand.
One BCCI official said the logic of asking Pandya to join the squad in New Zealand was beyond his understanding. He said lifting of the suspension was a welcome development but letting the player join the team when a youngster has received a call is not right. The official also questioned the decision of asking Pandya to fly to New Zealand while keeping Rahul for India 'A' games. Rahul was originally also picked for the ODIs against the Kiwis.
"I am still trying to wrap my head around the logic of it all. Then, despite the replacements being in New Zealand, the selection committee surprisingly meets again and sends one of the two players to New Zealand. What is the message that you are sending to Vijay Shankar? Is our bench strength a sham? Indian cricket administration seems to be caught in a quicksand of incompetence and the more they wriggle, the more they sink," the official was quoted as saying to Hindustan Times.
Was there pressure
The official also asked whether the revocation of Pandya's suspension came because of some outside pressure, and called the decision of sending one player and not the other to New Zealand as "Theatre of the Absurd".
Follow us on Google News