Former India keeper Syed Kirmani has a piece of advice for Rishabh Pant
"Wicketkeeper's ability is judged only when he is standing up to spinners."
Updated - Oct 9, 2018 5:10 pm
781 Views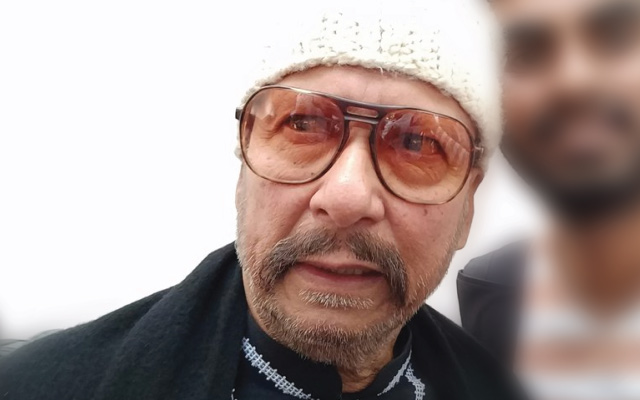 Follow us on Telegram
Rishabh Pant is evolving as one of the most important members of the Indian Test line-up. This 20-year-old is extremely dangerous with the bat and is fulfilling India's dream of having an Adam Gilchrist-like player lower down the order. However, it is his skill behind the stumps that is nowhere near to the Aussie legend. Former Indian wicketkeeper, Syed Kirmani, feels that Pant is trying to copy the technique of MS Dhoni behind the stumps.
Since the retirement of MS Dhoni, Wridhiman Saha has fulfilled his role behind the stumps. Saha did the job with great precision and is quite an agile mover. However, after his injury, the Indian team doesn't have any other genuine keeper to fall back upon.
After trying out both Parthiv Patel and Dinesh Karthik, it appears as if Rishabh Pant would be the man who would get a long run. However, he has got to improve his glovework quickly and Kirmani has got a valuable piece of advice for him.
Kirmani has a few tips for Rishabh Pant while keeping up to the spinners
"He has to be on his toes before the bowler takes a turn, sitting crouching down. These are the basics. He has to be crouching down, he has to wait till the ball pitches and then react. After that, he has to move according to the swing, bounce. Wicketkeeper's ability is judged only when he is standing up to spinners.
Anyone can keep against the Pacers since you have a lot of time to move and anticipate. You have a fraction of a second out there for these three-four coordinates to synchronize for a good collection in the form of stumping or a catch," Kirmani said as quoted by Times Now.
Wicket-keeping is one of the most important aspects of the game. To be able to whip the bails off in a blink of an eye isn't something that is easy. MS Dhoni is a master of this art. But, Kirmani doesn't want Rishabh Pant to copy his unorthodox style of keeping as it doesn't come naturally to everyone.
"If you talk about collection of the throw. He has to go right behind the stumps, not what Dhoni does (sometimes he takes it from ahead of stumps). Pant is following him. It is not the technique. You have to get behind in line with the stumps, your eye level should be in line with the bails to see where the ball is pitching so that you can judge it better," he added.
For more news and developments, stay tuned on CricTracker.com.
Follow us on Google News