Former India wheelchair cricket team captain Rajendra Singh Dhami earning living through manual labour
For Dhami, life served him cruelty on a platter, but the hardships couldn't break his resolve and instead, made him more determined.
Updated - Jul 28, 2020 12:53 pm
256 Views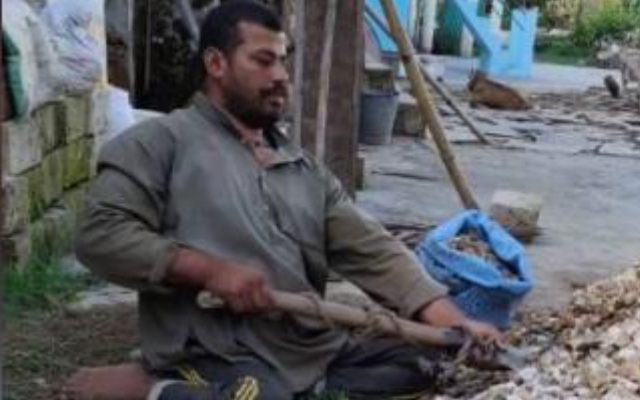 Rajendra Singh Dhami, the former captain of the specially-abled Indian cricket team has taken to manual labour to earn his living. Singh, who's also the skipper of the Uttarakhand Wheelchair Cricket Team hasn't gotten any assistance from the state government and has also been building his own team. He has been training around 19 teenagers the art of batting, bowling and fielding.
The 34-year-old Dhami breaks stones to be used in construction for a road under Mahatma Gandhi National Rural Employment Guarantee Act. In Uttarakhand, the COVID-19 pandemic has wreaked havoc as well. Over 60 people have lost their lives with over 6,104 coronavirus positive cases. In the adverse situation, the veteran has been trying hard to stay in shape for future tournaments.
I practice myself to prepare for future tournaments: Rajendra Singh Dhami
"I have witnessed many 'Divyang' people taking their lives under stress and losing hope. I have been in the same dark area once but refused to give up. My efforts are focussed at giving them a purpose of life to which they could hold on forever and shine like a star," Dhami was quoted as saying in The New Indian Express.
"I used to train Divyang children and practice myself to prepare for future tournaments but Covid pandemic halted everything," he stated with dedication and with the zeal to not give up. In the pandemic situation, Dhami had to move back to Raikot, his native village, in the district of Pithoragarh from Rudrapur.
Dhami is a B.Ed degree holder and got to know about the specially-abled cricket team in 2014 through the social media platforms. "It was more of a hobby than passion for the game in the beginning but as I got involved, the game became my life," he added.
Dhami has captained the Indian specially-abled team in five matches and has played in Kathmandu, Malaysia and Bangladesh. At the age of two, Dhami contracted polio and he couldn't grow up like his peers as his legs weren't strong to walk or play. Until he turned 12, his parents tried their heart and soul for treatment.
But then, they had to motivate their son to be determined. "We took our son to stretches of India but there was no hope for a cure. At last, we decided to fight and motivate our son to not give up," his father, Mahendra Singh, 65, mentioned.  Dhami is also a postgraduate in history.