Former New Zealand all-rounder Chris Cairns out of life support after heart surgery
Two weeks ago, the veteran suffered a massive heart attack.
Updated - Aug 20, 2021 8:24 am
540 Views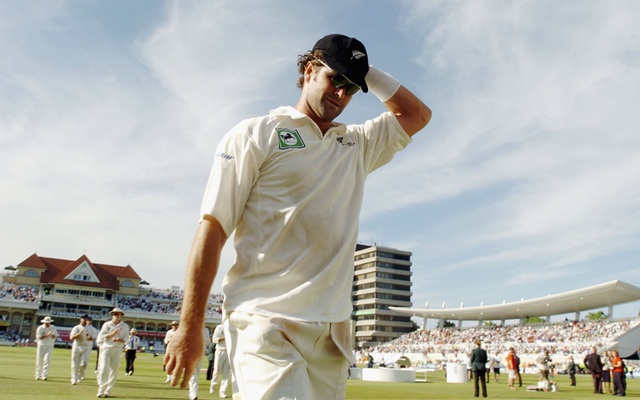 Follow us on Google News
Former New Zealand cricketer Chris Cairns is no longer on life support but remains hospitalised in Sydney after his heart surgery. The 51-year-old is said to be communicating with his family for the time being. Two weeks ago, the veteran suffered a massive heart attack that resulted in aortic dissection, a tear in the inner layer of the body's main artery.
Cairns was, thereafter, taken to the Sydney hospital on an immediate basis for an emergency heart surgery and was put on life support from then onwards. On Friday, August 20, Aaron Lloyd, Cairns' lawyer, shared a statement, talking about the retired all-rounder's well-being.
Chris Cairns stabilised
"I'm pleased to advise that Chris is off life support and has been able to communicate with his family from a hospital in Sydney. He and his family are thankful for all of the support and well wishes from everyone, and for the privacy, they have been afforded. They request that this continues as they focus on his recovery moving forward," the statement read, Insidesport reported.
Earlier, Cairns was stabilised in Canberra after which he was taken to the St Vincent's Hospital — a recognised leader in Cardiology- Sydney. Andrew Gourdie, a Newshub sports reporter, kept tweeting about the developments surrounding Cairns. He also ruled out chances of Cairns needing a heart transplant.
"Speculation Cairns requires a heart transplant is NOT true. A transplant remains a possibility, but surgeons will wait to see how he responds to the latest procedure before further options are explored," he wrote.
He had also posted a statement from Cairns' wife Melanie, though he removed the tweet later. "Statement Regarding Chris Cairns: As has now been widely reported in the media, Chris suffered a major medical event in Canberra late last week.
"He initially underwent surgery in Canberra, but the seriousness of his condition is such that he has now been transferred to St Vincent's hospital in Sydney, where he has undergone further cardiovascular surgery," the statement read.
Cairns was regarded as one of the greatest all-rounders to have played for the Black Caps. In 62 Tests, 215 ODIs and two T20Is, Cairns scored 3320, 4950 and three runs respectively with nine centuries and 48 half-centuries. He also picked up 420 wickets in his career.
Follow us on Telegram