Former South African pacer Makhaya Ntini reveals his repugnant rituals
Ntini also claims that his rituals seemingly worked.
Updated - Feb 2, 2018 7:35 pm
188 Views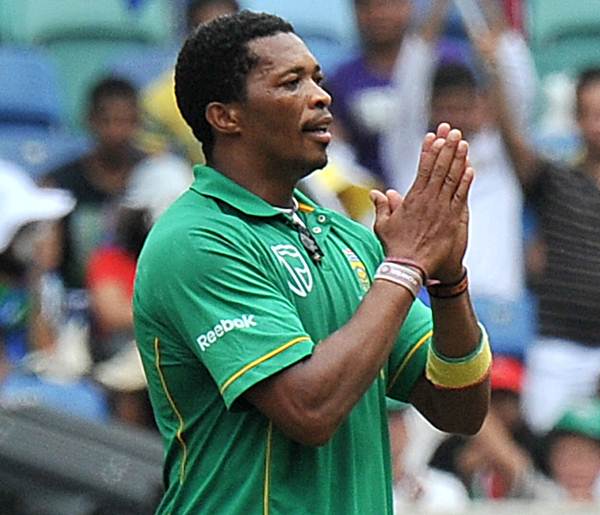 Follow us on Google News
Superstitions have been prevalent in the erstwhile society and have come a long way. Such beliefs are deeply rooted in our traditions and are prevalent among the players too. Cricket offers a lot of ground for superstition in players, fans and even the game as an entity. Speaking of numerical superstitions, the Australians' dislike for the Devil's number – 13, is very well known.
Moving on from the number-driven beliefs in cricket, there are several other superstitions that cricketers have followed religiously during their careers. Although these may seem quite arbitrary, they perhaps have their own private significance. Legendary Australian captain Steve Waugh kept a red rag in his pocket for the majority of his international career. Former Sri Lankan superstar Sanath Jayasuriya also had the tiresome ritual of touching every piece of his batting equipment before facing each ball.
And in a recent interview with Cricket Monthly, former Proteas pacer Makhaya Ntini revealed his rituals.  Ntini, who was the non-white cricketer for South Africa, revealed that he carried a good-luck charm in his cricket kit everywhere he went — a piece of cow dung wrapped in a plastic bag. However, that was not the only thing he did. He did not stop there, he also revealed that he would go and urinate on his hands and splash it on his face.
Reason behind Ntini's superstition
The 40-year-old grew up in a rural area in the country's Eastern Cape. They could not even afford shoes which would help him combat the cold. So, here is what they used to do. Ntini and his friends used to stand on fresh manure to keep their feet warm and avoid being frost-bitten. According to Foxsports, the veteran pacer disclosed, "It was always the same piece of dung throughout my career and was my lucky charm that kept me grounded, I would even kiss it when I needed a little extra out on the field. It clearly worked — just look at my stats!"
Ntini eventually went on to claim 390 scalps in 101 Tests for his country and 266 wickets in 173 ODIs.
Follow us on Telegram