Former Windies paceman Michael Holding showers praises on the Indian fast bowlers
Many were impressed with the way the Indian pacers performed in England.
Updated - Oct 12, 2018 6:06 pm
163 Views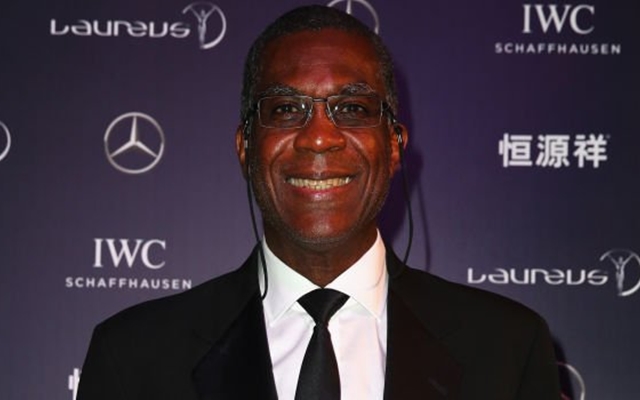 Former Windies fast bowler and legend Michael Holding showered praises on India's current crop of fast bowlers. According to the cricketer turned commentator, it is the better and more conducive pitches in India coupled with the high-quality fitness regime which are the reasons behind India's group of well-rounded and skilful fast bowlers.
Holding, who was commentating during the recently concluded five-match Test series between India and England, was able to watch the likes of Mohammed Shami, Jasprit Bumrah and Ishant Sharma very closely. India's trio of fast bowlers performed exceptionally on unfamiliar conditions, that usually suit England's experienced attack consisting of James Anderson and Stuart Broad. However, the Indians outperformed their opponents in the pace department, bagging more wickets as well as bowling quicker than the Englishmen.
Although India lost the 5-match series 1-4, there were praises all round for their fast bowlers for the way they dominated in English conditions. Holding himself was mighty impressed with India's pace unit. Speaking to Sportstar after the end of the series, he said, "I think the preponderance of fast bowlers in India is due to the fact that pitches that encourage fast bowlers are now quite prevalent in the country."
"The entire culture of nutrition and training seems to have changed over the years. They are all a lot stronger and fitter which enables them to maintain their pace over a longer period of time," he added.
India shine in England sans Bumrah
India missed the services of Bhuvneshwar Kumar, who was tipped to make the best of use of the swinging conditions in England. However, Ishant's experience, Shami's discipline and Bumrah's pace formed what was arguably India's best group of fast bowlers in an overseas tour. On previous occasions, it has usually been a single fast bowler standing out, but India have until date lacked a strong unit of pacers.
Reflecting back on the closely fought series, Holding said, "It was interesting to see that all the Indian pacers were quicker than all the England quicks who played the series. They are all different so they complement each other whichever four are selected."
Michael Holding, a veteran of 60 Tests, is familiar with the challenges that come when touring Australia, and feels they will be even tougher from the ones faced in England. India are scheduled to play 4 Test matches against Australia later this year, which will be last and most important of their major overseas tours in 2018.
Holding signed off by saying, "Who will do better in Australia will depend on how they adapt to the conditions (bounce and pace). There are no easily identifiable qualities that should qualify or disqualify one from the other on the pitches."
Keep following CricTracker for more news and updates.