From a Statistician's Eye – Pakistan tour to Sri Lanka
Pakistan will face Sri Lanka for two Tests and three One Day Internationals this August. Sri Lanka has had an awesome 2014 and will look to build on it by winning the series against Pakistan.
Test Matches:
Sri Lanka has played 56 matches vs South Africa and has won 28 while 26 matches were won by South Africa. One match ended in a Tie and one ended as a No Result.
In Sri Lanka like anywhere else, Pakistan leads with 6 Wins and just 4 Losses to Sri Lanka. Out of 18 matches played, 8 ended as a Draw.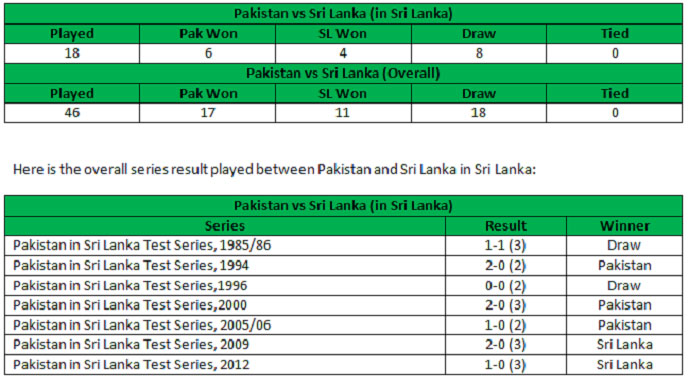 Most Runs:


Most Wickets: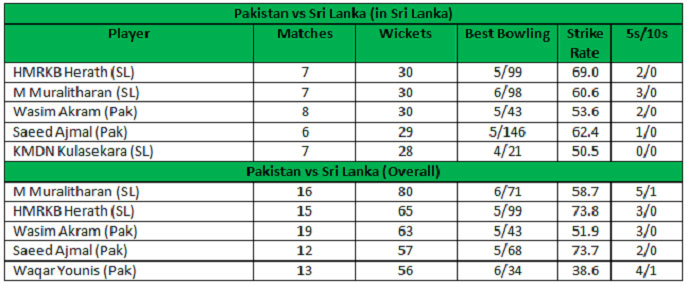 ODI Matches:
Pakistan and Sri Lanka are evenly matched in Sri Lankan conditions with Sri Lanka winning 16 and Pakistan winning 14. Overall, Pakistan has a huge lead in wins over Sri Lanka. Pakistan has 80 wins over Sri Lanka in ODIs – 2nd most wins by a team against a particular team.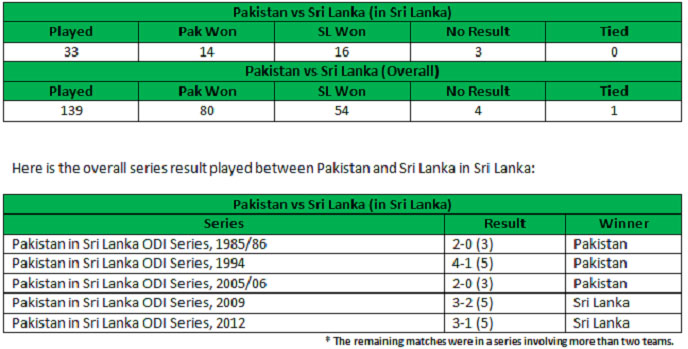 Most Runs:

Most Wickets: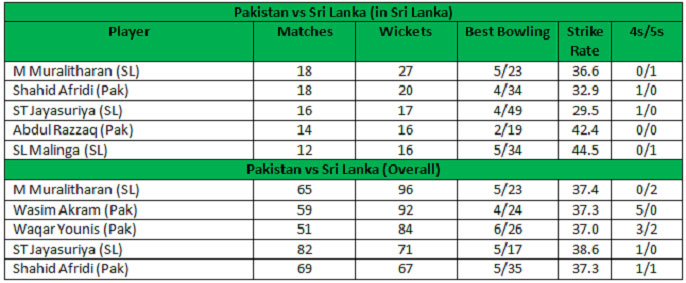 Follow us on Google News