From a Statistician's Eye – South Africa tour to Sri Lanka
Follow us on Telegram
South Africa will be travelling to Sri Lanka for a short tour in July. They will play a One-Day tour match, 3 ODIs and 2 Tests. But Sri Lanka has never been a happy hunting ground for South Africa who has troubled every other team at their home grounds. The last ODI and Test series were won by South Africa but Sri Lanka leads the overall record.
ODI Matches:
Sri Lanka has played 56 matches vs South Africa and has won 28 while 26 matches were won by South Africa. One match ended in a Tie and one ended as a No Result.
In Sri Lanka, the record is much poorer for South Africa. In 16 matches, South Africa has won only TWO matches and lost 13. One match ended in a No Result.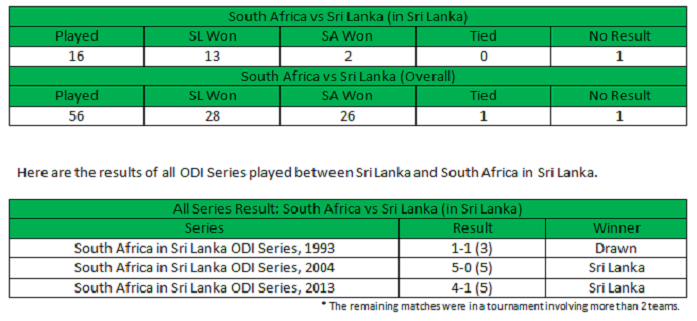 Most Runs: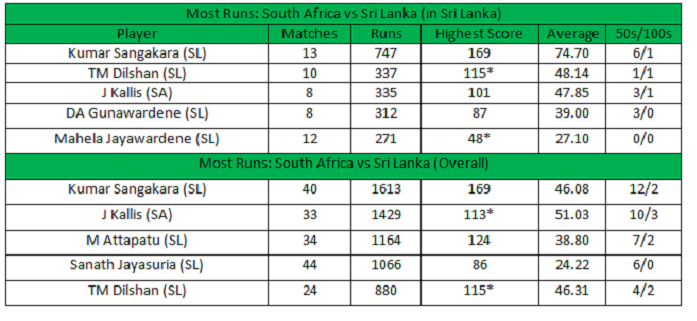 Most Wickets: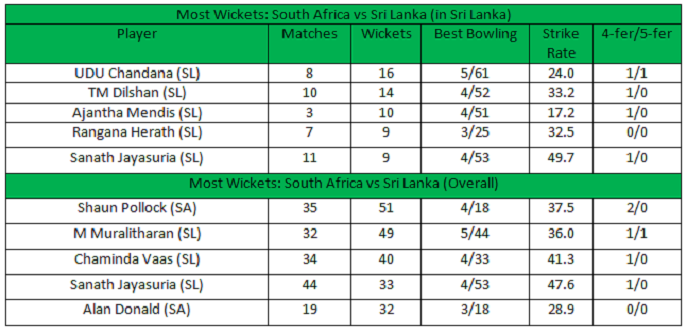 Test Matches:
South Africa has an extremely poor record in Tests at Sri Lanka. Out of 10 matches, they came out victorious in only 2 and lost 4 while 4 matches ended as a Draw.
Overall they lead Sri Lanka by 10 wins in 20 matches mostly because of Sri Lanka's in-ability to cope with pacey and bouncy pitches in South Africa. Sri Lanka has won 5 tests overall vs South Africa, 4 out of which were won in Sri Lankan home ground.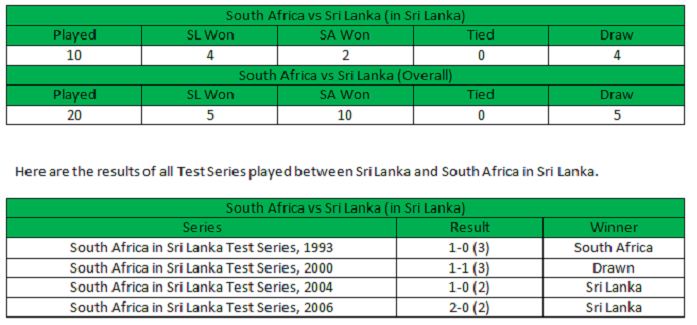 Most Runs: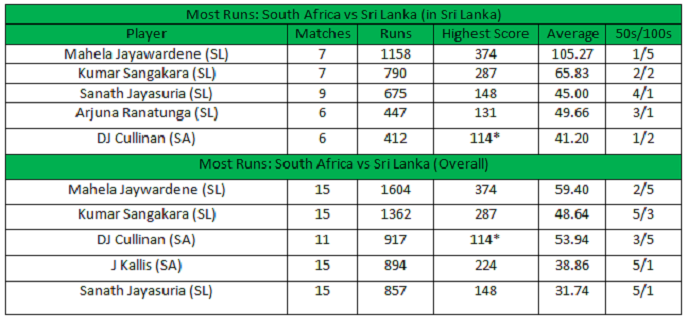 Most Wickets:
Follow us on Google News