From being referred to as 'Paki' to getting smaller hotel rooms, Rana Naved-ul-Hasan opens up on racial discrimination
Rana further alleged authorities for the discrimination against Asian players.
Updated - Sep 16, 2020 6:20 pm
1.8K Views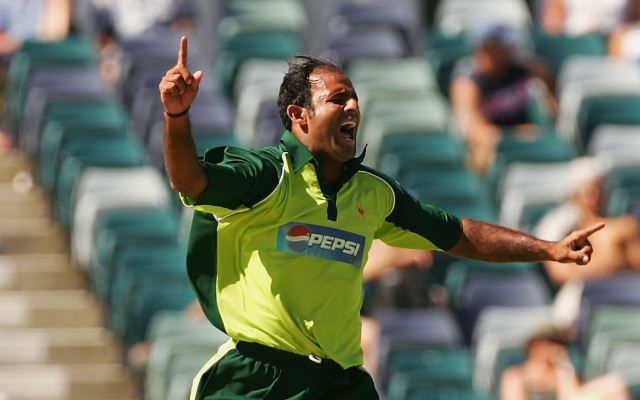 Ever since the 'Black Lives Matter' campaign caught fire, many people from the cricket world have also come forward with their side of stories. The Caribbean players recently narrated their sufferings owing to racial discrimination. In the same context, former Pakistan pacer Rana Naved-ul-Hasan opened up about racist abuse and discrimination that he suffered while being part of Yorkshire in 2008 and 2009.
He said that he remained silent back then in order to avoid ruining his contract. His comments came after England U19 skipper Azeem Rafiq also spilled the beans on his racial sufferings. Naved stated that all the players from Asia were subjected to racial abuse from the Yorkshire crowd whenever they failed to perform in matches. Thinking it to be a temporary thing, Naved kept quiet for long.
"I fully support what Azeem said, and this has been the case with me as well. I never spoke about it because, as foreigners, we were temporary players and somehow I managed to accept the way it is. So I just focused on playing cricket. I never wanted to jeopardise my contracts," said Rana Naved-ul-Hasan in an interview with ESPNcricinfo.
The 42-year-old pacer also said there was a system of regular taunting, and the moment they were unable to perform, it turned louder. As per the veteran, particular racial slurs were used by foreign fans.
There was systematic taunting: Naved-ul-Hasan
"There was systematic taunting, and it's tough to do much about it. To us as overseas players from Asia, when you are not able to perform, the home crowd which should be supporting us, started hooting and would taunt us with racist slurs like 'Paki'," he stated.
Rana further alleged authorities for the discrimination against the Asian players and their attitude towards them used to change whenever they failed to perform. The retired pacer mentioned that right from an unfriendly attitude to pushing them in smaller rooms, it was part of the behaviour of the authorities.
"If you are performing, then you get all the space, but in case I am not taking wickets, the attitude suddenly started to change. They started to give us a tough time, giving me a smaller hotel room, and there used to be a clear case of discrimination," he concluded.