From not missing any training session to being picked in India's U19 World Cup squad, Vidyadhar Patil has come a long way
"It brought tears of joy. I cannot describe my feelings in words. The entire region is proud of him," Vidyadhar's coach Venkat Reddy said.
Updated - Dec 4, 2019 4:46 pm
4.6K Views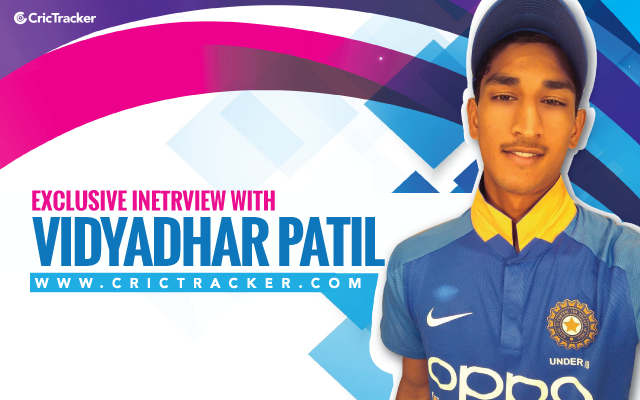 When the small-town wonder MS Dhoni-led India to World Cup triumph in 2011, a 10-year-old Vidyadhar Patil of Chiksugur village in north Karnataka decided to play cricket for India. He was determined all these years to don that Blue jersey and worked hard for the same to eventually make it to India Under-19 team. Vidyadhar went on to play in England and in the ACC Asia Cup.
He impressed with his fast bowling in the opportunities he got and was rewarded with a place in India's Under-19 World Cup squad. Having achieved his primary dream, Vidyadhar will be keen to make his name at the world stage and no wonder his first cricket coach Venkat Reddy is extremely proud of him.
On Monday, after finding his name in India U19 World Cup squad, Vidyadhar Patil called his coach Venkat Reddy to share the news. "It brought tears of joy. I cannot describe my feelings in words. The entire region is proud of him. My family, friends and all the coaches are elated. I have an opportunity to do well for the country at the world stage, " said Vidyadhar, who is now a PUC IInd year student balancing both, studies and cricket," said  Venkat Reddy.
Venkat Reddy also feels that Vidyadhar's consistent performances during different series for India Under-19 helped him seal his place in the squad for the mega event. "His hard work has paid off. He has been consistent throughout, be it in England (Triangular Series), in Sri Lanka (ACC Asia Cup) or against Afghanistan in Lucknow," Reddy further added.
Vidyadhar Patil's father wanted his son to become a batsman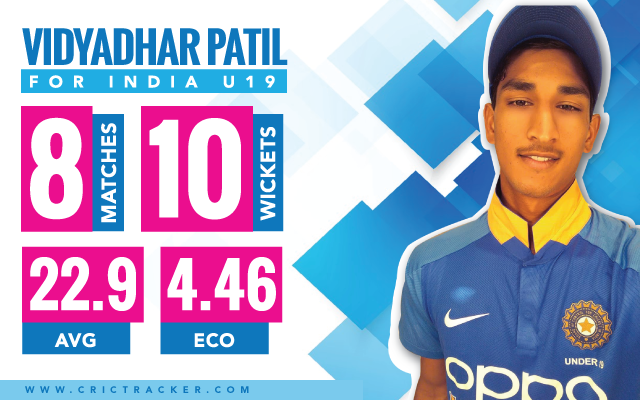 Interestingly, Venkat Reddy also revealed that Vidyadhar Patil's father wanted his son to become a batsman. But the former found a bowler in him courtesy the youngster's height. Reddy also recalled how Vidyadhar didn't miss any practice sessions and also credited other coaches for his success.
"After enrolling in the City XI Cricket Club here [in Raichur], Vidyadhar's father had asked me to make him batsmen. But looking at his height, I told him he would become a better bowler. I might have sown the seed, but credits should also go to his coaches in Bengaluru without them the tree would not have reaped fruits today," Reddy said.
Speaking about his struggles, Vidyadhar, who idolises Mohammed Shami, remembers how he used to wake up early in order to reach the training on time. He also recited his experience of playing in England earlier this year during the U19 triangular series.
Vidyadhar's struggles and Rahul Dravid's influence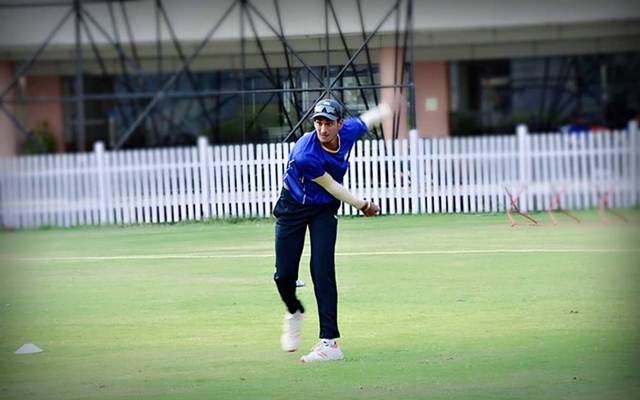 "Waking up early to catch the bus, later cycling a few kilometres to reach the academy on time or the train journeys to Bengaluru without tickets, I have struggled a lot. (Playing in England) was a different experience. The weather keeps changing and the ball moves a lot, he said while also adding the way Rahul Dravid used to calm him down.
"Rahul Sir [Rahul Dravid] always tells us to enjoy our game. He says one should never lose the grit while playing for the country," Vidyadhar Patil added. Vijaykumar Delgalamadi, a cricket coach from Gulbarga and who also saw the cricketer for the first time in a U14 match at Yadgir, was delighted to see his growth. "Heartening to see him grow as a cricketer. He now clicks above 130, swings the ball and has the bowling variations required for shorter formats," he said.
"[Vidyadhar] would never hesitate to ask questions. He was curious to learn new things and try them in his game. He is a thinking bowler, and a handy batsman as well," Vinayak Kudalgi, cricket coach at the Manik Public School, Maniknagar and the one who has played along with Vidyadhar before, said.
With the U19 World Cup in South Africa next year. Vidyadhar would be looking to make most of the conditions. The mega tournament could well be the gateway for the Chiksugur lad to fulfil his dream of playing for India.
~Interviewed by Charudatt Prabhu