Gautam Gambhir and a Kashmiri politician engage in a heated exchange after stone pelters' attack on CRPF
He had lashed out at Shahid Afridi for controversially commenting on Kashmir issue.
Updated - Jun 3, 2018 6:24 pm
1.8K Views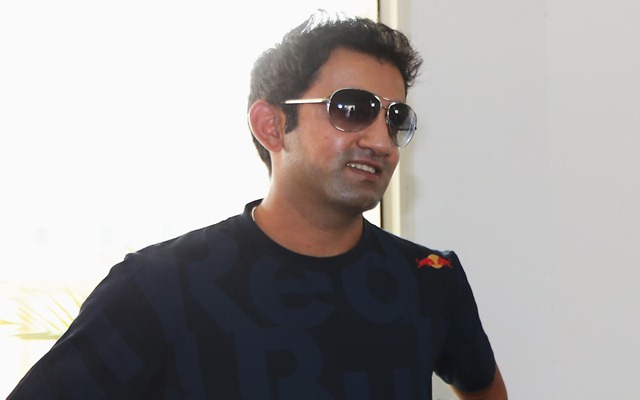 The Indian cricketer Gautam Gambhir is one of the few no-nuisance cricketers and is very patriotic. He strongly stands for the armed forces and respects them a lot for the job they do. The left-handed batsman recently lashed out at the politicians for not taking quick actions over the mob of stone pelters who targetted the CRPF in Srinagar. However, when a politician came down hard at the cricketer over his comments as there was a feud between the two on the social media.
Gambhir is known for speaking his mind on the various matter and is not afraid at all. Recently, he had taken a dig on the former Pakistan cricketer Shahid Afridi for making a controversial statement on the Kashmir issue. This time around he was critical of the politicians in Kashmir and believed that the CRPF should've been allowed to handle the stone pelters. He also provided an interesting solution to the matter and went on to say that the ones who run the State should be made to spend a week in the troubled parts of the Kashmir before contesting the elections next year.
His tweet read, "I have a solution:Make it mandatory for politicians to spend a week in troubled parts of Kashmir along with their families&without security. Only then they b allowed to contest 2019 elections. No other way to make them understand d plight of armed forces & a well-meaning Kashmiri."
Politician challenges Gambhir
The comments of Gautam Gambhir didn't go down well with Tanvir Sadiq, a politician from Jammu and Kashmir, and challenged him to stay with him in Srinagar in order to understand the plight of the Kashmiris. "I too have a solution @GautamGambhir : you leave cricket since you're not doing much there and be my guest in Kashmir & live in downtown Srinagar like I do & trust me no one will touch you! No other way to make you understand d plight of poor Kashmiris who are at the receiving end," Tanvir tweeted.
However, the 36-year-old came up with a perfect reply for him and questioned the work done by his Government for so many years. He also went on to say that the politicians like him have fooled the common people in Kashmir. "Whtt did u guys do for so many years for Kashmiri's rather than living on tax payers money and enjoying all the comforts and making fool of innocent Kashmiris," he replied.
Here's the thread of the whole convo:
Look at how a mob of stone pelters today targeted a @crpf_srinagar vehicle at Nowhatta in Srinagar, Kashmir. Just imagine what could have happened if they would've been able to open the gypsy doors. No Kashmir media outlets will show this truth as it doesn't suit the propaganda. pic.twitter.com/drOyKEtTwz

— Aditya Raj Kaul (@AdityaRajKaul) June 1, 2018
Am devastated. Wonder if India still thinks there is room for talks with stone-pelters! Come on, let's get real. Show me the political will and my armed forces, my @crpfindia will show you the results. https://t.co/PdtCNVbOqr

— Gautam Gambhir (@GautamGambhir) June 2, 2018
I have a solution:Make it mandatory for politicians to spend a week in troubled parts of Kashmir along with their families&without security. Only then they b allowed to contest 2019 elections. No other way to make them understand d plight of armed forces & a well-meaning Kashmiri https://t.co/PdtCNVbOqr

— Gautam Gambhir (@GautamGambhir) June 2, 2018
I too have a solution @GautamGambhir :you leave cricket since you're not doing much there and be my guest in Kashmir & live in downtown Srinagar like I do & trust me no one will touch you!No other way to make you understand d plight of poor Kashmiris who are at the receiving end. https://t.co/1PDj1vFIjp

— Tanvir Sadiq (@tanvirsadiq) June 2, 2018
Whtt did u guys do for so many years for Kashmiri's rather than living on tax payers money and enjoying all the comforts and making fool of innocent Kashmiri's.

— Gautam Gambhir (@GautamGambhir) June 2, 2018
Gautam we did a lot & I can gladly show u while I show u also the innocent Kashmiris being punished for no fault of theirs.Btw, Y don't u donate some allegedly tax evading money of urs to some good work- no NOT for Kashmiris but for Fauji fund. Atleast you'll be useful somewhere!

— Tanvir Sadiq (@tanvirsadiq) June 3, 2018
[interaction id="5b0fd06269550a51fa3fd776″]
Keep following CricTracker for more news and updates