Gautam Gambhir does a Sushma Swaraj; arranges visa for a Pakistan family
Gambhir took to Twitter where he recited a famous Hindi poem before thanking EAM Dr. S Jaishankar and Home Minister Amit Shah.
Updated - Oct 19, 2019 9:22 pm
3.1K Views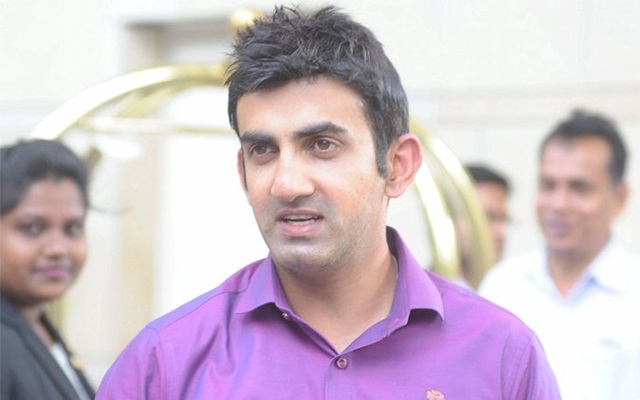 Follow us on Telegram
Following the dastardly terror attacks on the CRPF officials in Pulwama and the subsequent retaliation by the Indian air-force in Balakot, the bilateral relations between India and Pakistan are at an all-time. Since those terror attacks, tensions have escalated within both camps whether it is cricket or the entertainment industry.
Following the attacks, a lot of former Pakistan cricketers like Shahid Afridi, Javed Miandad and actors like Veena Malik and Ali Zafar have been making political statements against India. Javed Miandad even proceeded to make a video where he can be seen wearing a Pakistani cricket team's shirt and wielding a sword, as a mark of showing "solidarity" towards the Kashmiris.
Former Pakistan cricketer Javed Miandad threatening India while holding a sword: Pehle main balle se chakka marta tha, ab talwar se insaan maaronga (If I can hit six with a bat, why can't I swing sword.. I used to hit sixes with bat, now I'll kill humans with sword)… pic.twitter.com/blmK1XnbKS

— Navneet Mundhra (@navneet_mundhra) September 1, 2019
On the Indian side of things, cricketers like Shikhar Dhawan, Virender Sehwag, Sourav Ganguly, Harbhajan Singh, and Gautam Gambhir have been constantly slamming Pakistan's Prime Minister and the former World Cup-winning captain Imran Khan for his hate propaganda and the nuclear-threat in the UN General Assembly. 
Gautam Gambhir, in particular, has been a vocal critic of Pakistan's penchant towards terrorism. The former Indian opener-turned politician has always been at loggerheads with Pakistan. His tussle with Shahid Afridi both on and off the field is well-documented. 
Gambhir arranges visa for a Pakistani family
But, on Saturday, like Indians usually do, Gautam Gambhir- East Delhi MP from BJP- kept aside all the issues with Pakistan and came forward to help a Pakistani family. 2007 WT20 and 2011 World Cup winner came forward to help a young Pakistani girl and her family and used his authority to arrange for the visas for medical treatment.
Incidentally, this is not the first time that India has arranged the visas for Pakistani patients. Former External Affairs Minister, Late Great Mrs. Sushma Swaraj, carved out a unique niche for herself on Twitter where she helped thousands of Pakistanis with visas for medical treatment.
We are giving visa for the open heart surgery of your one year old daughter Shireen Shiraz in India. https://t.co/Jx0h5GI0qN

— Sushma Swaraj (@SushmaSwaraj) October 10, 2017
Gambhir took to Twitter where he recited a famous Hindi poem before thanking EAM Dr. S Jaishankar and Home Minister Amit Shah, "उस पार से एक नन्हे दिल ने दस्तक दी, इस पार दिल ने सब सरहदें मिटा दी। उन नन्हे कदमों के साथ बहती हुई मीठी हवा भी आई है, कभी-कभी ऐसा भी लगता है जैसे बेटी घर आई है।, "Thank u @DrSJaishankar 4 granting visa to Pakistani girl& her parents for her heart surgery @narendramodi @AmitShah," Gambhir tweeted
उस पार से एक नन्हे दिल ने दस्तक दी,
इस पार दिल ने सब सरहदें मिटा दी।

उन नन्हे कदमों के साथ बहती हुई मीठी हवा भी आई है,
कभी-कभी ऐसा भी लगता है जैसे बेटी घर आई है।

Thank u @DrSJaishankar 4 granting visa to Pakistani girl& her parents for her heart surgery @narendramodi @AmitShah pic.twitter.com/zuquO2hnMv

— Gautam Gambhir (@GautamGambhir) October 19, 2019
Follow us on Google News