Gautam Gambhir provides financial aid to Asian Games medalist Indian boxer
Updated - Feb 8, 2017 9:36 pm
76 Views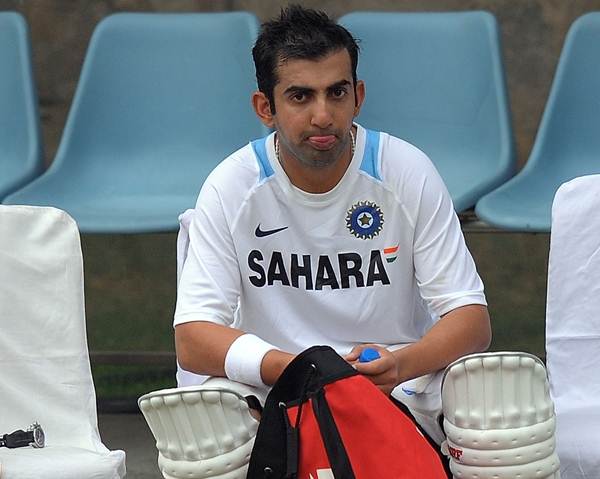 Indian cricket Gautam Gambhir is not a very flashy player to be in the news for his on-field antics. Much like his name, he is renowned for his serious outlook towards his game. Off the field, he has often taken stance for what he feels is right. A thorough patriot, Gambhir, had recently questioned the sentiments of the people who listened to patriotic songs only on the national holidays.
Needless to say, he is a very humble gentleman at heart. His most recent action is bound to win hearts of not just cricket fans but the entire society. Former Indian boxer and 1998 Asian Games gold medallist Dingko Singh has been suffering from bile duct cancer. The most recent reports showed that almost 70 percent of his liver was damaged.
Struggling with financial problems, he was unable to bear the expenses of the chemotherapy. Amidst such precarious situation, the Delhi lad emerged as the saviour for the ailing boxer. As soon as Gambhir heard the news, he was quick to come to the support of Singh.
As per the reports in The Logical Indian, Dingko Singh had apparently sold his properties including his house to get his treatment done. Over 10 Lakhs were already spent on his treatment. Dingko is a Padma Shri and Arjuna Award recipient. After coming to the rescue of the former boxer, the Indian opener also stressed on the fact that he does not want the media to glorify him or publicize the news.
Indian boxer Vijender Singh was stunned to know about the situation of the boxer. He quoted, "I just came back yesterday night and to hear about Dingko was really shocking. He is a hero and a rockstar. I know him and he inspired me to become a boxer." Sports Minister Vijay Goel has also come out in support saying that the ministry will do everything to support Dingko Singh.