Gautam Gambhir severely criticizes authorities for supporting perpetrators in rape cases
The incidents haven't gone down well with Gautam Gamhir, the skipper of the Delhi Daredevils
Updated - Apr 12, 2018 5:56 pm
6.1K Views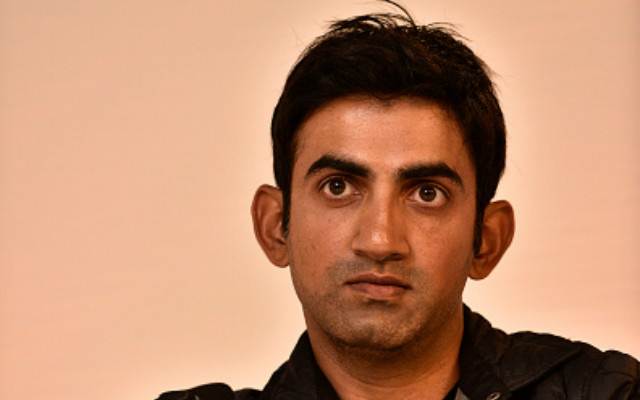 Follow us on Google News
Rapes and murders have been a common phenomenon in India and the numbers have escalated at an alarming rate over the years, which has been a matter of concern for the nation. The Nirbhaya gang-rape case in 2012, which sent shockwaves around the nation, is pretty afresh in the memories and the four offenders involved in the horrendous crime doesn't warrant forgiveness by any means.
Recently, a couple of more incidents have sparked which have grabbed the headlines. Recently in Unno, a district in Uttar Pradesh, a teen rape survivor accused BJP MLA Kuldeep Singh Sengar of raping her and also for the death of her father. Following the allegations, the UP Government has filed a First Information Report (FIR) against the wrongdoers.
Another shambolic occurring panned out in Kathua, a district in Jammu and Kashmir, where an eight-year-old by the name of Asifa was allegedly raped by six men in a small temple village and later was left to die. Meanwhile, the incidents didn't go down well with Gautam Gambhir, who is currently leading the Delhi Daredevils (DD) in the Indian Premier League (IPL).
The cricketer took to Twitter and mourned the gravity of the shameful incidents while challenging the government to serve justice to the offenders. Here is what he wrote
"Indian consciousness was raped in Unnao and then in Kathua. It's now being murdered in corridors of our stinking systems. Come on 'Mr System', show us if you have the balls to punish the perpetrators, I challenge you,"
Here is the Tweet
Indian consciousness was raped in Unnao and then in Kathua. It's now being murdered in corridors of our stinking systems. Come on 'Mr System', show us if you have the balls to punish the perpetrators, I challenge you. #KathuaMurderCase #UnnaoRapeCase

— Gautam Gambhir (@GautamGambhir) April 12, 2018
Also, he slammed the lawyers who are attempting to save the persons responsible for the crime and stopping people like Deepika Singh Rawat, who are trying to stand beside the victim of Kathua. He even mentioned that the country is slowly shifting from the goal of 'Save The Girl' to 'Save The Rapist. Here is what he wrote
"Shame on those, especially the lawyers, who are challenging and obstructing Deepika Singh Rajawat, the counsel of our victimised daughter from Kathua. बेटी बचाओ से अब क्या अब हम बलात्कारी बचाओ हो गए हैं? #kathuaHorror"
Here is another tweet from GG
Shame on those, especially the lawyers, who are challenging and obstructing Deepika Singh Rajawat, the counsel of our victimised daughter from Kathua. बेटी बचाओ से अब क्या अब हम बलात्कारी बचाओ हो गए हैं? #kathuaHorror pic.twitter.com/V9jdAFFMl0

— Gautam Gambhir (@GautamGambhir) April 12, 2018
Follow us on Telegram