Gayle takes a lot of pride playing for RCB: Virat Kohli
Updated - Apr 18, 2016 8:43 am
61 Views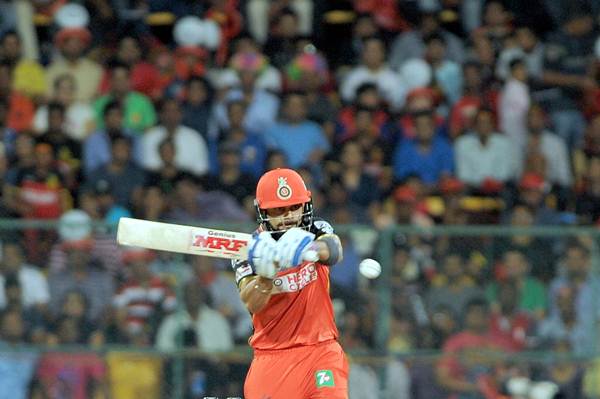 Royal Challengers Bangalore skipper Virat Kohli sprung into the defense of out-of-form opener Chris Gayle following a disappointing loss at the hands of the Delhi Daredevils. Gayle has failed to get on board in the current edition of the IPL courtesy a couple of ducks in the first two games of the tournament.
However, as far as Virat Kohli is concerned, Gayle's misfiring has had little or no impact on the star-studded RCB batting lineup. He also mentioned that without Gayle, the RCB batting lineup was indeed able to amass 230.
"Well we got to 230 without him firing and then we almost got 200 without him firing today, so I don't know what's going to happen when he fires," he gushed. "We obviously want everyone to score runs but that does not happen all the time.
The 27-year old RCB skipper added that Gayle takes a lot of pride in performing for the Challengers. He also added that the 36-year old Jamaican tries to live up to the expectations and the hype each time. Kohli also concluded by stating that Gayle would come good at some time of the tournament.
"Chris takes a lot of pride in playing for RCB and performing for us. He has been a standout performer for us. People expect a lot from him in every game in T20 cricket because he's so good at it. He's got so many centuries and that's no joke. Expectations are high and he wants to live up to them.
"I'm sure he'll come good at some stage in the tournament. Maybe in the most important stage if not the first few games, when we need him the most and he'll go out and get a hundred for us. I'm not too worried about his form. The other guys are stepping up nicely and that's what this game is all about. When someone doesn't do well, others have to go out there and grab the opportunity."