GCDA shows green light for Sreesanth to train at Kochi stadium
Updated - Jul 27, 2015 2:52 pm
17 Views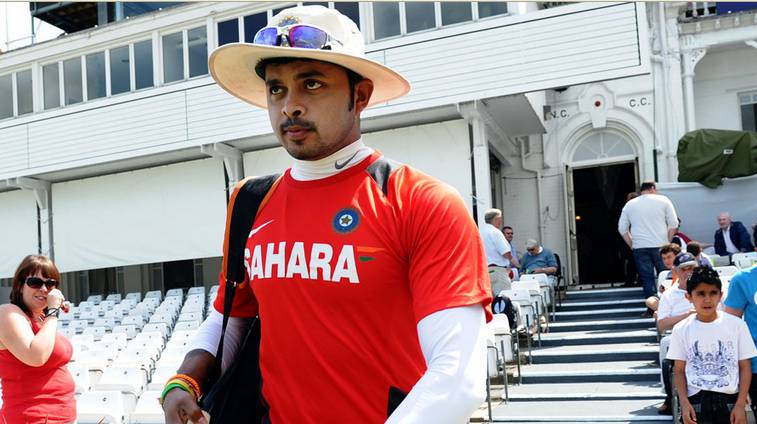 Follow us on Telegram
GCDA shows green light for Sreesanth to train at Kochi stadium: The life of the Indian pacer Shanthakumaran Sreesanth takes another unexpected twist as lack of legitimate evidences could vindicate the Keralite. Earlier he was accused of the 2013 IPL spot fixing-case when he played for the Rajasthan Royals (RR) franchise. This spot fixing scandal received worldwide criticism as the BCCI handed over the trio of Sreesanth, Ankeet Chavan and Ajit Chandila with a life time ban.
At the moment Sreesanth is in a state of euphoria as his cricketing career might be revived since the Delhi court set aside the charges imposed over him by the police. Meanwhile the GCDA chairman N Venugopal has shown green light for the Kerala quickie to practice in the Kochi stadium. Earlier the pacer was denied to train due to the life time ban enforced on him. Though Sreesanth hasn't approached them regarding this issue they have antecedently announced their decision to give him the liberty to train at their stadium.
The GCDA chairman said, "If Sreesanth approaches us, we will definitely throw open the doors of stadium for him because he is a Keralite who has enormously contributed towards good cricket in the country,We are the owners of the stadium. We have the authority to decide … who should be allowed in the ground,"
Venugopal was furious on BCCI's decision to exclude the Kochi stadium for the 2016 T20 WC which is to be hosted by India. He decried BCCI's hard hearted attitude towards Kerala as he believes that the Kochi stadium is well equipped to host this sumptuous tournament.
"BCCI has selected eight venues in the country for playing Twenty20 cricket. They excluded Kochi stadium, which has been hailed as a best cricket ground by legendary cricketer Sachin Tendulkar. It is the best example for their step-motherly attitude towards Kerala." He added.
Follow us on Google News