Genius move from the vault shows why there can never be another MS Dhoni
Dhoni played the ultimate masterstroke in the game.
Updated - Jul 22, 2018 6:36 pm
853 Views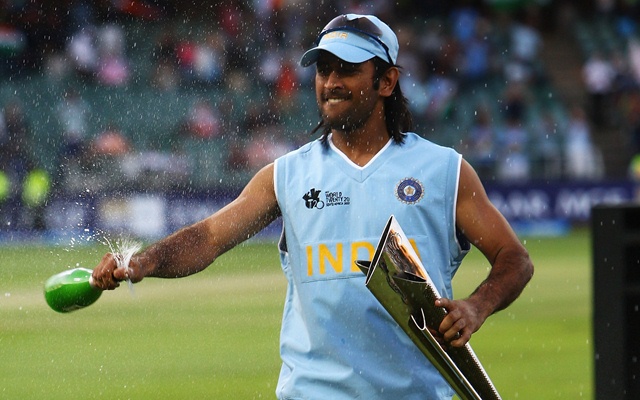 Follow us on Google News
Veteran Indian cricketer MS Dhoni is revered as one of the most celebrated cricketers in the world cricket at the moment. The wicketkeeper batsman has been at the helm of the Indian cricket for a decade and a half. Now, with the 2019 cricket World Cup approaching, there is a lot of talk about the retirement of this great servant of the Indian cricket.
It is not an unknown fact that the Indian cricket team started to flourish under the leadership of MS Dhoni. Team India won the ICC World T20 in 2007, the ICC Cricket World Cup in 2011, and the ICC Champions Trophy in 2013. The three ICC majors are not the only top achievements of Dhoni. Under his leadership, India received their top ranking in Test cricket for the first time ever a decade ago.
While all these stats are recorded in some history book or the other, there are some stars that MSD has added to the Indian shelf without the world taking note of the same. Here is one such anecdote that clearly shows the masterclass of Dhoni.
Outplaying the wits of the Aussies – a lesson for the generation
The anecdote is shared in the book written by the Indian Express writer Bharat Sundaresan and the book is titled The Dhoni Touch. The story dates back to 2008 when India were playing Australia in the Commonwealth Bank Series at the iconic Melbourne Cricket Ground (MCG). Back in those days, the Australian side was considered as an invincible side.
Rohit Sharma was batting alongside Dhoni in the run chase. Usually, in the dying moments of the game, a substitute fielder comes to the field to give key messages to the players. But in that game, MS Dhoni called the substitute for a whole different reason. He told the substitute player to send a message to the dressing room to not celebrate after the win.
Also, he asked Rohit Sharma to not show over the top celebratory moves after the win. He wanted to convey a message to the world that India beating Australia was not a one odd win or an upset. He knew that his team would jump in excitement after the win and hence, decided to convey the message to the team through the substitute. India won the game and the celebrations by the players were mild. Later, India went on to win the series as well.
For all the latest cricket news and other updates follow CricTracker.
Follow us on Telegram