Getting bowled out under 200 twice unlike No.1 Test team: Wasim Jaffer
Jaffer is expecting big knocks from Kohli and Rahane.
Updated - Feb 28, 2020 12:27 pm
371 Views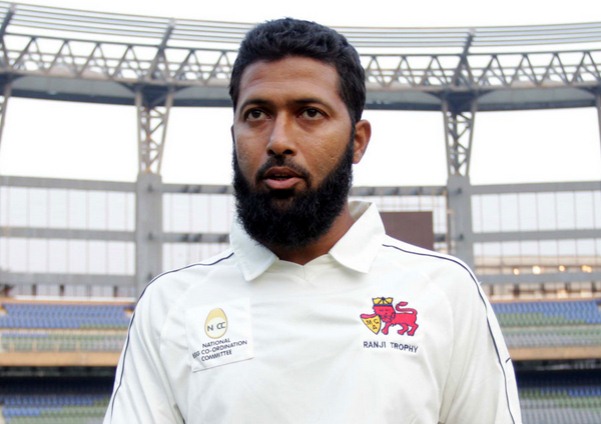 Team India after suffering a series loss in the One Day Internationals have found themselves under the pump again in the Tests. It was clear that the Indian batting order did not play up to their standards. Quite recently the Domestic Giant Wasim Jaffer made comments on poor batting performance from the No.1 Test Team.
He asserted that if there is any chance for Team India to level the series in Christchurch, they would have to score an excess of 350 runs. The Indian batsmen have gotten good starts by digging deep into the innings, but haven't stayed long enough to cash in and score big. 
However, he feels top-class cricketers like Virat Kohli & Cheteshwar Pujara will bounce back soon as he added, "Virat has a lean patch for a while, so I am expecting him to come back stronger. Pujara needs some runs under his belt. Most importantly they need to convert their starts into three figures if that doesn't happen and if we don't put a score of 350-400 runs then it is difficult,"  Wasim Jaffer said as quoted by India Today.
Jaffer also felt that the team getting bundled out for below 200 in the first Test was not befitting of its number one rank in the longest format of the game. He feels they have displayed some extremely good performances before and this wasn't one that they would be proud of.  
"They kept our run-rate in check and kept our batsmen under pressure for long periods. I felt that in the first innings the conditions were favorable for bowlers, but they worked out a strategy of bouncers and we should have batted better in the second innings. To get out both times under 200 is unlike the number one Test team," he said. 
Crucial Test for Prithvi Shaw: Wasim Jaffer
He strongly believes that if India can score 350-400 runs irrespective of batting first or second, they will be able to fight their way into a series leveling victory. Considering that India are not playing a Test for a long period after the second game in New Zealand, Jaffer feels it will be a crucial Test for Shubhman Gill or Prithvi Shaw, as one of them will get a chance. 
He said, "Rohit (Sharma) is not there and he is a seasoned player and India actually missed him. Anybody who gets a chance, Shubhman or Prithvi, it's a very crucial Test match for them." 
The conditions at New Zealand grounds can be really tricky, especially because of the three NZ fast bowlers who have dominated in the first Test. The Indian team also lacks that all-round bowling options like NZ have Colin de Grandhomme who can really tighten things up at one end, allowing the faster bowlers to dominate at the other end.