Greatest fast bowlers from top 8 Test playing nations
To celebrate some of that fast-bowling brilliance, we analyse the greatest fast bowlers from each of the top Test-playing nations of the world.
The spicy, aggressive, and intimidating flavour of fast-bowling is what makes it one of the most interesting aspects of cricket. There's a whole bunch of challenges involved- physically, mentally, both on and off the field- for a player to truly ace this skilful art.
Likewise, not a whole lot of players can stake claims of being true fast-bowling geniuses. Yet, time and again, some highly dextrous pacers have come on to the scene, and have produced enough magic on the ground to be elevated to legendary status. Or, as better said in the modern-language: The Greatest of All Time, i.e., GOAT(s).
So to celebrate some of that fast-bowling brilliance, we analyse the greatest fast bowlers from each of the top Test-playing nations of the world.
1. Glenn McGrath – Australia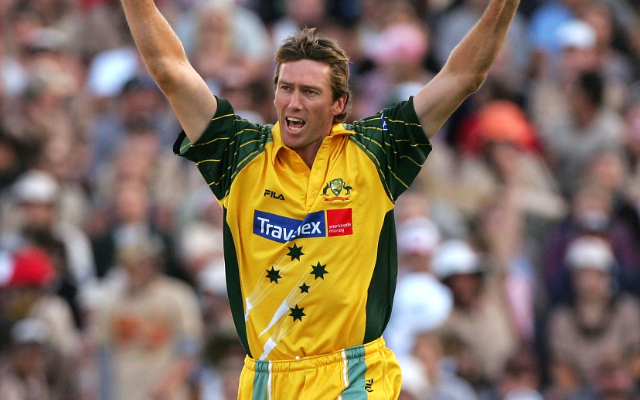 Test cricket's second-highest wicket-taking fast-bowler of all time, Glenn 'Pigeon' McGrath, conveniently picks himself as the GOAT Australian speedster. McGrath's cricketing journey dates way back to 1993 at Perth's WACA Stadium. The subsequent 14-year-long career that followed saw the Pigeon establish himself as one of the World's premier fast-bowling names, courtesy of his accuracy, discipline and line-and-length oriented fast-bowling.
Red-ball clearly happened to be McGrath's format of choice, as evidenced by his staggering tally of 563-scalps in the format. His form against his arch-nemesis, England, was particularly destructive; across his 30-Ashes caps, McGrath accounted for as many as 157 victims. 10 of his 29 Test fifers came against England.
Over on the LoI side of things, McGrath featured in 250 ODIs for the men-in-gold, where he snared 381-wickets @ 22.02. His sublime form was a big factor behind the Australian men's team's domination in the '90s decade, and their triple-run of success in 1999, 2003, and 2007 ODI World Cups.
A beloved icon among Australian fans, McGrath currently chairs the Jane McGrath foundation- a charitable fund he set-up to honor his late first wife. More recently, though, he has been actively involved as a commentator in the ongoing India-Australia series.
2. Sir Richard Hadlee – New Zealand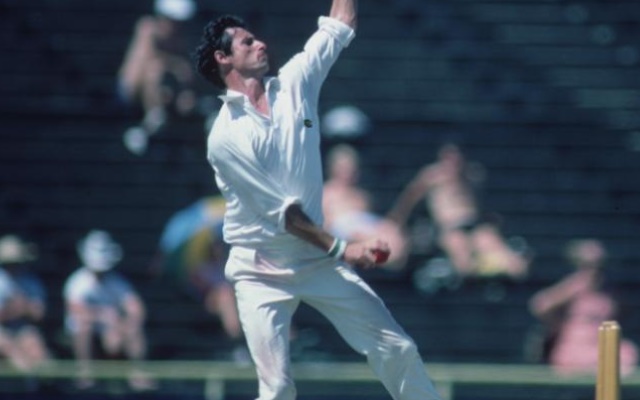 From one living-legend to another; former Kiwi all-rounder Sir Richard Hadlee slots in as our pick for New Zealand's all-time greatest fast-bowler.
As the youngest of the three cricket-playing Hadlee brothers, 'Sir Paddles' sure had the bar set high for himself. But the pressure of performance clearly amped up Sir Richard to perform at his peak-best and led him to script several ground-breaking accolades in the Gentlemen's game.
Sir Hadlee's first performance of note arrived in a 1976 Test-match against India. His spicy bowling, packed with an ample number of bouncers and yorkers, was instrumental in bamboozling the visiting Indian team. He ended that iconic spell with figures of 7/23.
His best, however, was reserved for his trans-Tasman Australian rivals. The mercurial Kiwi all-rounder featured in 23-matches against the Kangaroos, and accounted for as many as 130 victims.
His career-best spell of 15/123 at the Gabba, though, was the performance that escalated him to legendary tier, as Sir Hadlee became the first international bowler to snare 400 Test-wickets. He eventually finished with 431 scalps, and is presently ranked eleventh on the list.
Aside from his sublime showing in whites, Sir Hadlee was quite a force to reckon with for the Blackcaps, too. His tally of 158-wickets in the white-ball format perfectly complements his all-round status as one of cricket's evergreen legends.
But for as fiery as his disposition was on-field, outside of cricket, Sir Hadlee happens to be a calming presence in New Zealand cricket's commentary and broadcasting services. Over the last one-and-a-half years, Sir Richard has been recovering from a tumour-removal surgery he had undergone in 2018.
3. Zaheer Khan – India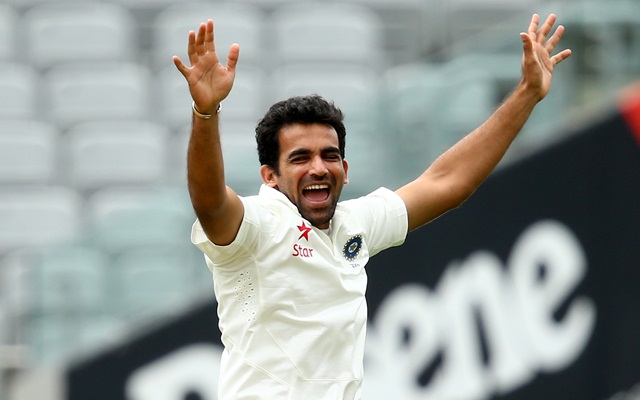 The Indian team has unearthed a plethora of pace-bowling prodigies out to the world. But when it comes to the GOAT Indian fast-bowler, one can't look much further beyond Zaheer Khan as the obvious option.
Zak's career got off to a promising start, as he claimed 3-wickets in his debut match against Kenya at the 2000 ICC Knockouts Trophy. That initial burst of success helped him become a regular in the playing XI, where he soon established himself as the team's strike bowler.
Zaheer's utility as a bowler who could bowl at any stage of the innings is what really set him apart from his fellow fast-bowling colleagues. But his bowling wasn't just limited to keeping the run-rate in check.
Statistically, Zak has been India's second-highest wicket-taker (pacers) of all time, with 311 Test and 282 ODI victims to his name. His love for picking wickets was at its brutal best during the Indian team's victorious 2011 World Cup. In that campaign, he claimed 21-wickets at an average of 18.76 and finished as the tournament's best bowler.
While his international career spanned 14-years, Zaheer's post-retirement life also features much cricket around it. Currently, he's the Mumbai Indians bowling coach in the IPL. Outside of those arrangements, Zak also happens to be a popular cricket analyst and commentator.
4. James Anderson – England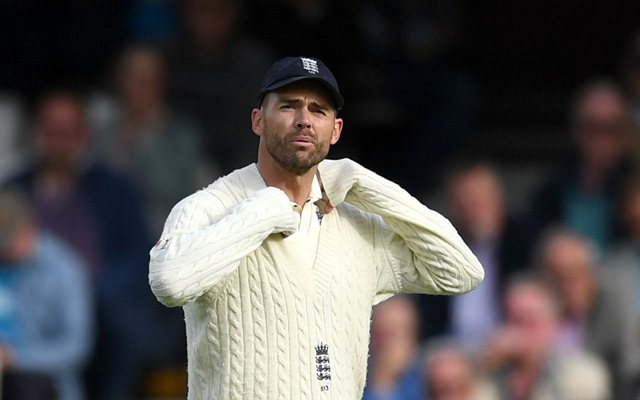 At the time of writing this, James Anderson is the only man on the planet who has claimed 600 Test wickets as a fast bowler. If that particular bit of trivia wasn't enough to blow your mind, the fact that he's likely to stick around and improve that record even further is sure to take your breath away!
The early phase of Jimmy's career for full of setbacks and disappointments, with frequent injuries and questions raised over his modest demeanour. It wasn't until late 2007, when Jimmy made some subtle modifications to his bowling action, that the world started to realize Jimmy for the world-beater that he is.
The most interesting aspect about his 600-wicket Test-record is that with every 100-wickets, his bowling average also improved massively. Having predominantly started as a bowler who exploited the English swing conditions well, Jimmy has now evolved as the world's premier, all-terrain pacer. His record in West Indies, South Africa, New Zealand, and Australia over the last few tours has been nothing short of spectacular.
It has been over 5 years since he last represented the English team in coloured clothing. But to this day, his tally of 269 wickets @ 29.22 continues to be the best for England by a sizeable margin.
It's fair to say that Anderson's LoI cricket aspirations are all but over; his last List-A appearance dates back to 2019, and he has also taken up to a commentary role for the English ODI matches. But even at 38, his aspirations to go down as the supreme Test pacer of his era seem firm and should keep him motivated for some more time.
5. Chaminda Vaas – Sri Lanka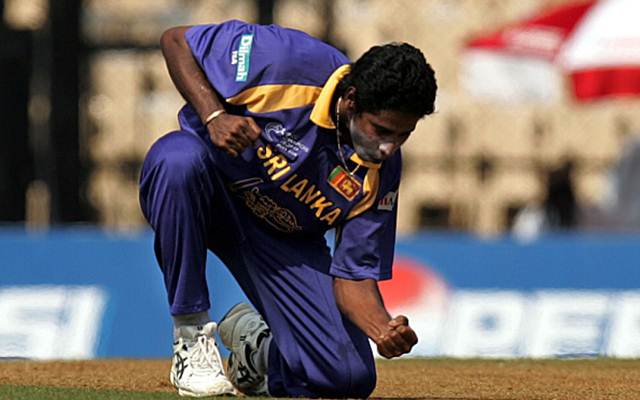 In a country where spinners have often stolen the limelight away from the quicks, the choices of selecting a GOAT fast-bowler were few and far between. Ultimately, though, legendary Lankan left-arm-quick Chaminda Vaas edges past the likes of Lasith Malinga and Dilhara Fernando to take the crown as the best Sri Lankan seamer.
While most of his contemporaries relied on sheer pace to outfox batsmen, Vaas pioneered the idea of bowling a wide range of variations. This strategy proved central to the Sri Lankan team's success in the mid-'90s to 2000 decade, as they made it into the finals of several ODI tournaments.
Vaas' wicket-taking exploits in the ODIs were unmatched by any other Lankan pacer. Across 322 ODI appearances, he accounted for 400 ODI victims at an average of 27.54. His famous 8-wicket haul against Zimbabwe continues to be an exclusive bowling achievement to this day.
Over in the Test arena, Vaas and the other Lankan pacers had to play more of a support role to their high-profile spin bowling attack. But his tally of 355-wickets from 111 Tests- the most for any Sri Lanka pacer- goes to show how well he outperformed himself in that capacity.
Vaas ended his 14-year-long international career in 2008. In recent years, he has been involved as a bowling coach for teams like New Zealand and Sri Lanka.
6. Dale Steyn – South Africa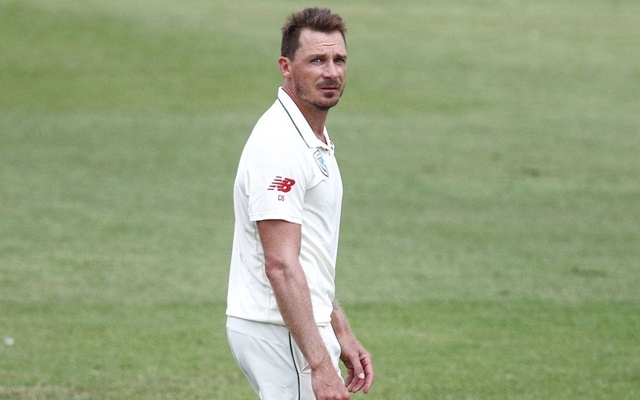 The vast sample space of quality South African pacers makes it somewhat hard ascertain the best of the lot. But in the end, Dale 'Gun' Steyn gets the final nod-ahead, owing to the impact he made in the Proteas' side across all formats.
Right from his Test debut in 2004, it was clear that speed was Steyn-gun's most crucial asset. Unfortunately, though, his early years were marred with a lack of consistency and effectiveness, which even cost him his place in the team.
But that initial setback wasn't enough to deter him from finding success. Ever since he made a comeback to the team back in late 2006, cricket fans were treated to Steyn's actual greatness. Alongside Morne Morkel and Vernon Philander, Steyn formed a lethal South African fast-bowling attack that would see the Proteas' hold the pinnacle Test spot for a prolonged period of time.
Steyn's impact as South Africa's strike-pacer can be gauged from his tally of 439-wickets in the format; the highest for any South African. His strike-rate of 42.39 is the best among every other player discussed so far.
However, his utility across formats is the aspect that genuinely earmarks him as the best of the lot. His wickets from ODIs and T20Is read 196 and 64 respectively, averaging under 25 in both those formats. Given his strong desire to continue playing for the South African white-ball team, there's a genuine likelihood that the Steyngun will break into the Proteas' 200-wicket club.
7. Wasim Akram – Pakistan
It was yet another tough picking to crown the GOAT Pakistani pacer out of all the fiery options available. So it was only fair to herald Wasim Akram, the proclaimed 'Swing Sultan', as the one who would assume this prestigious throne.
The Sultan started out as a promising, tearaway left-arm-quick in 1984, when his lightning-quick pace captured Javed Miandad's attention. The signs of a would-be legend were evident from his second Test match itself, as he starred with fifers in both the innings.
The latter half of the '80s, though, saw Wasim on the side-lines with some injury concerns. It took him a range of surgeries to return to full match fitness, but once he made his comeback, it was a treat for the eyes.
Operating at his fiery best, Wasim scalped 18-wickets in Pakistan's title-winning 1992 World Cup campaign. That stellar run of success was followed by a decade of dominance in both formats of the game, where he perfected his art of swing-bowling to be crowned as the unrivalled Sultan.
By the time he called time on his career in 2003, Wasim had finished as the only bowler in ODIs with 500 wickets to his name. His tally in Tests was equally impressive, with 414 scalps to his name at an average of 23.62. Wasim's post-retirement life revolves around doing live commentary. He has also had successful coaching experiences with the Kolkata Knight Riders and the Karachi Kings.
8. Courtney Walsh – West Indies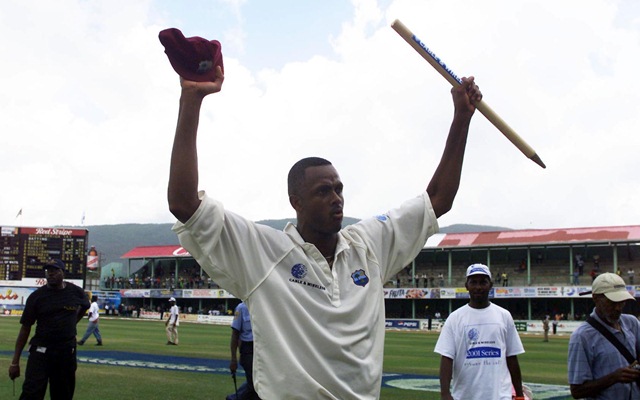 There's dangerously large sample size when choosing the pick for the GOAT West Indies fast bowler. Literally dangerous, if you're choosing from among the four horsemen of death. But the pick we've gone with, while safer metaphorically, was just as dangerous with the new ball. That pick being Courtney Walsh.
Walsh started out in 1984, but it wasn't long before he slotted into the Windies' neo-age horsemen quartet of Joel Garner, Malcolm Marshall, and Sir Curtly Ambrose. Each pacer had a different role assigned to them; Walsh's being to trouble opposing batsmen with the new ball.
And as his stats would show, it was a role that he found some major success in. Walsh and Ambrose's new-ball bowling pair shared 762 wickets between them, averaging less than 25.
Walsh's personal record goes one step better, as he picked 519 wickets in his Test career- the most for any man by the time he had finished playing. His performance towards the latter half of his career was further improved with the additional thrust of captaincy. The year 1995 saw him pick up 62 Test wickets at an unbelievable average of 22.
While he wasn't quite the ODI powerhouse like some of his other teammates, a sum-total of 227 wickets shows how vital he was to the Windies' overall scheme of things.
A beloved character both on and off the field, Walsh is currently involved in an assistant coaching role with the West Indies' women's team. Interestingly, he also owns a sports bar in Kingston, Jamaica called Cuddyz.
~Written by Soham Bhowal