'Guess who's in bed till 12' – Sana hilariously trolls Sourav Ganguly over his 'Hate working on Sundays' post
Sana has been busy pulling Ganguly's leg on social media in recent times.
Updated - Dec 30, 2019 10:38 am
31.3K Views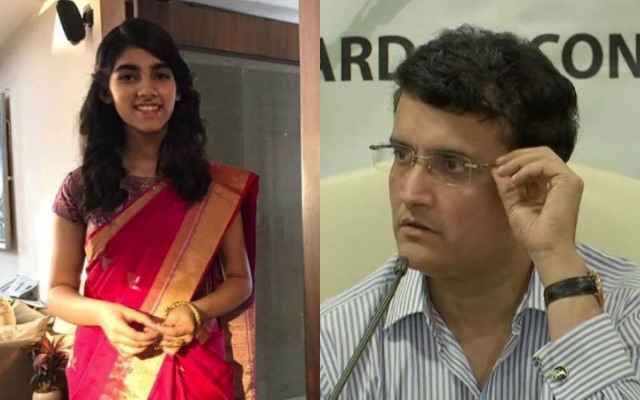 Sourav Ganguly has been associated with top-level cricket from the last three decades. It is a profession that hardly gives the individual any chance of relaxing. And Sourav Ganguly must be aware of it. He started his international career way back in 1992 although it finally took off in 1996. He represented India till 2008 before bringing down curtains on his illustrious career.
After retirement, the legendary cricketer played domestic cricket and IPL for three years before calling it quits from all forms of the game. And soon after retiring as a player, he entered cricket administration and became the president of Cricket Association of Bengal (CAB). Five years after leading CAB, he took charge as BCCI president earlier this year in October.
Thus, Sourav Ganguly would be well aware of the fact that Sundays are not a holiday for a cricketer or a cricket administrator. However, the former India skipper still hates working on Sundays and recently took to Instagram to state the fact. Ganguly, on Sunday, posted a photo of himself on the social media platform and wrote, "Hate working on a Sunday."
Sana Ganguly trolls Sourav
While most of the fans were agreeing with Sourav Ganguly on his caption, the ex-cricketer was trolled by none other than his daughter Sana. Ganguly junior has been busy trolling her father in recent times and did it once again on Sunday as she hilariously replied: "Guess who's not working and in bed till 12. Way to go dad"
Sana Ganguly, nonetheless, recently made it to the news for a controversial reason due to her Instagram post on recent protests across the country. With thousands protesting against the Citizenship Amendment Act, Sana Ganguly took to Instagram to post a bold post. The post was drawing mixed reactions before Ganguly himself took to Twitter to urge others to keep his daughter out of politics.
Ganguly, on the other hand, has been very proactive as BCCI president. His first big contribution was to make India  play their first-ever day-night Test. He has also announced that BCCI is in talk with Australia and England over a four-nation super series.
Here's Sana's comment: