Hardik Pandya responds to BCCI show cause notice for his comments on Koffee with Karan
BCCI had given 24 hours to both Hardik and Rahul to respond.
Updated - Jan 9, 2019 7:06 pm
29.5K Views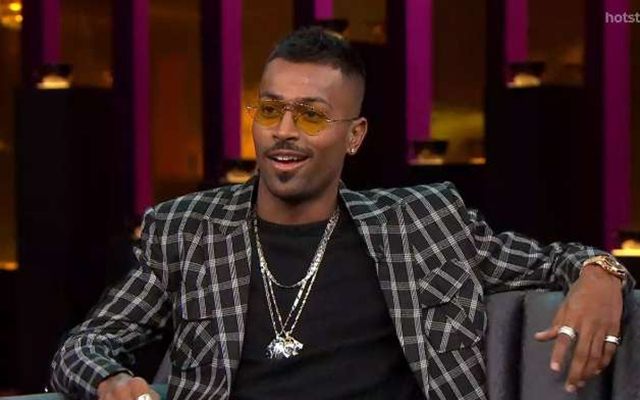 Hardik Pandya and KL Rahul have found themselves in trouble after they appeared on the prominent chat show Koffee with Karan. Their misogynist comments about women didn't go down well with many and were lashed out by the fans only a few days after the episode was aired on television. Even the Board of Control for Cricket in India (BCCI) wasn't happy with the same and sent them show cause notices.
Both the cricketers are currently in Australia and are gearing up for the upcoming three-match ODI series which will commence on January 12. This incident must have certainly disturbed them even as they were given only 24 hours to respond. Hardik, on Wednesday morning, also released a statement apologising to everyone after realising that his comments on the show have hurt many.
"After reflecting on my comments on Koffee with Karan, I would like to apologise to everyone concerned who I may have hurt in any way. Honestly, I got a bit carried away with the nature of the show. In no way did I mean to disrespect or hurt anyone's sentiments. Respect," he wrote in the statement.
Pandya regrets what he said
Moreover, there were also reports surfacing that the BCCI will take action on both the cricketers over the same and accordingly were sent the show cause notices to them. Hardik Pandya now has come up with the response over the same and seems to have accepted that he shouldn't have said what he did on the show. He had already admitted that he got carried away in the apology letter to the fans.
Repeating the same, in response to the show cause notice from BCCI, Hardik has said that he is 'sincerely regretful' for his obscene comments of Koffee with Karan according to The Hindu. Rahul is yet to come up with his response and it remains to be seen if the BCCI will take any action on the duo.
[interaction id="5c3499f3a09b67f2b23f7af3″]