Hardik Pandya reveals how his and wife Natasa Stankovic's morning routine differs
Hardik Pandya and Natasa Stankovic had announced their engagement at the start of this year.
Updated - Jun 17, 2020 6:11 pm
31.9K Views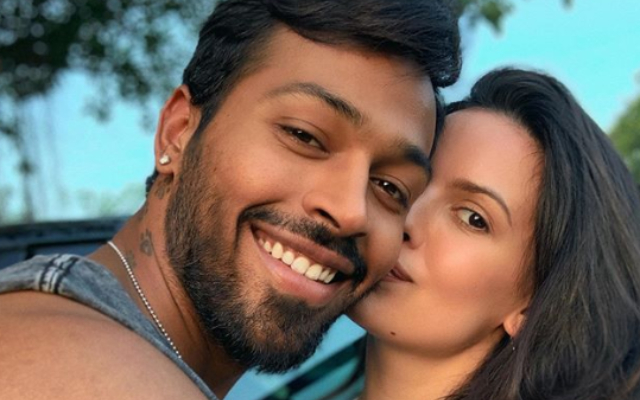 Indian all-rounder Hardik Pandya gave an insight to his fans on him and his wife Natasa Stankovic having really different morning routines. A couple of weeks ago, the 26-year-old all-rounder had announced that he and Stankovic are going to have a baby pretty soon.
The couple hand announced this news through social media. The post which was shared on Instagram also revealed that the couple had tied the knot during this lockdown period.
In his recent Instagram story, Pandya uploaded the details of the contrasting morning routine which the couple has. He took some pictures of their respective morning activities which seemed poles apart from each other. Going by the stories which were shared by Hardik via his official Instagram handle, he was playing games online.
Natasa does morning exercises while Hardik enjoys his online games
On the other hand, his wife, Natasa, who quite health-conscious, was seen doing exercises in the morning. It must be noted that the couple has been enjoying their time with each other. With no cricket matches around, Hardik has been staying at home with his family.
In the stories which were seen from Hardik Pandya's Instagram profile, every fan of his got to know how the couple spends their morning. While Natasa was seen doing some morning stretching, perhaps yoga to keep herself fit and active.
On the other hand, Pandya can be seen playing PUBG game. "My morning and her morning stretching," he says in the short video clip before going back into his game.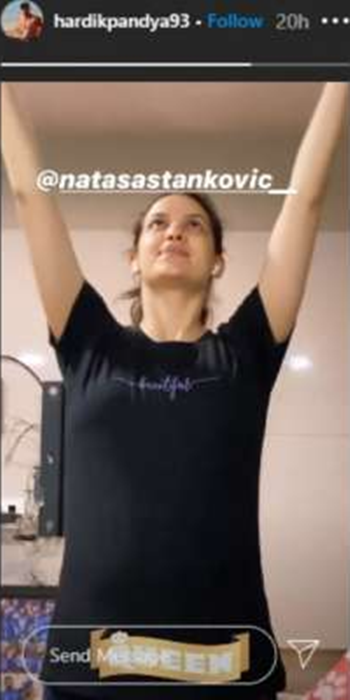 The couple has been together for some time now. Last month, they made the announcement of them having a baby on Instagram. This news spread rapidly as fans started pouring wishes in no time. At the start of this year, the couple had announced their engagement. On January 1, 2020, the two celebrities took to their social media accounts and announced their engagement.
For a lot of people, this came like a surprise. No one really had an idea that the two were planning to get engaged. In fact, Hardik in a recent interview with Cricbuzz had revealed that he only told his brother, Krunal Pandya, two days before the engagement.